The Finest Luxury Vehicles
to Drive You in Style
Enjoy the Ultimate in Luxury and Comfort
Enquire now
Brave enough to celebrate Halloween in Ireland?
Terrifying Tours from the Home of Halloween
Make the Christmas Season Extra Special
Celebrate Christmas in Ireland in a unique way

SCROLL
Welcome to
EXECUTIVE TOURS IRELAND
It all starts when Mike Ryan, head of our family business, says 'Céad Míle Fáilte Romhat' (A Hundred Thousand Welcomes).  For over 20 years we have organised completely individual itineraries for personalised touring holidays anywhere in Ireland.
We specialize in small escorted group tours and family tours in Ireland, using over two decades of experience, we will take you on a magical trip of a lifetime, where you will discover all of the renowned and hidden gems of Ireland.
We are an Irish tour operator with a difference, we are a family run business and we always go the extra mile with our personal service to make your escorted tour of Ireland, a once in a lifetime experience. As your team on the ground, we will show you the real Ireland in a very special way that you will savour forever.
Whatever your preference – Mike Ryan is here to deliver on the dream.
Click here for our partner company Golf Tours Ireland for Irish Golf Tours.
read more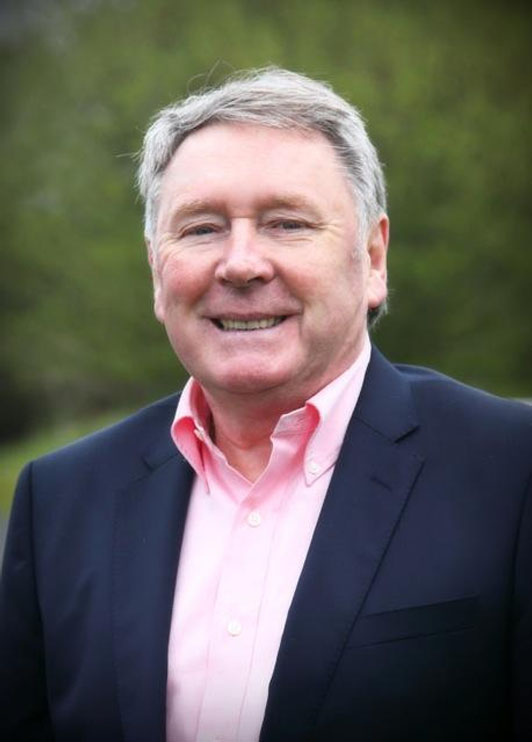 Mike Ryan
Contact me personally
Ours is a personal experience right from the start: you can call me directly and we can talk about your tour.
Premium Hotels Preferred Rates
Operating for over two decades, we have built up close relationships with some of the best hotels and establishments in Ireland. From the world-famous Dromoland Castle, to stunning Adare Manor and the magnificent Old Head of Kinsale Golf Course – we can secure you the best availability, finest rooms, keenest rates.
read more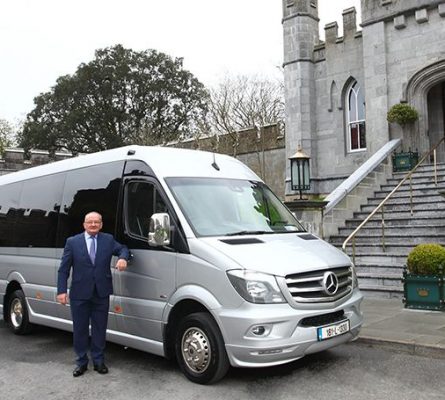 Sit Back and Relax in Luxury
Ireland is too beautiful and too diverse to worry about navigating the journey and finding your next destination. Make EVERY minute count by enjoying your own personal chauffeur and driver in one of our top-of-the-range Mercedes vehicles complete with air conditioning, leather seating and WiFi.
read more
What our Guests Have to Say
Excellent Experience
On a trip to Ireland last week, we used the services of Executive Hire. Our driver, Adrian "Hoppy" Hopkins was the best! He is very accommodating and a true gentleman. Hoppy's vast knowledge of Ireland was evident during our tour; we visited many places during our stay in Limerick and learned so much! After Limerick, Hoppy drove us to Dublin and gave us a tour of the City before dropping us off at our hotel. I highly recommend using Executive Hire. The service was beyond anything I expected. When I return to Ireland, I will be sure to engage their services again and will request Hoppy as our driver!!!!
Marry Anne,
March 2019
Fantastic!
First off, Mike was a pleasure to deal with. He responded quickly to every email and wrote out an ititnirary for our first trip to Ireland. He included sightseeing, hotel and dining suggestions that we could pick and choose from, to suit our needs. After a long day of travel from Boston to Ireland we we greeted with a warm welcome and hug from Adrian "Hoppy" Hopkins. Hoppy was a pleasure from start to finish. Always prompt and professional and very knowledgable of all the history and culture of Ireland. He really gave us an insiders tour that we would not have gotten on our own. He insisted that we call him for anything we might need, day or night, ever on the days we were not touring with him. Our last night in Dublin we had a different driver, Derek who was also prompt and pleasant even at the ungodly hour of picking us up at 4:30 a.m. to get to the airport. I would highly recommend this company.
Terri,
April 2019
Dream of a lifetime trip with my adult daughter via Executive Hire, Mike Ryan and our beloved driver Alfie Earls!
Wow! Cannot express our gratitude in words for the royal treatment we received every minute of every day or evening with Executive Hire. Mike Ryan planned our trip with our input and his knowledge of his country with exquisite detail to match our desires. Then we met our driver Alfie, who made every second in Ireland count and all in the laps of luxury with a true Irish gentleman who shared the beauty and memory making experiences with us beyond our itinerary. We had the honor of seeing more than we anticipated as every morning Alfie would tell us about places we would be driving by to see if we wanted to stop. At one point we missed seeing the sheep dog demonstration (our mistake not Alfie's) a few days later he surprised us with another demonstration in the Buren. We were treated like princesses and it took my 30 year old daughter about a day to allow Alfie to open doors and escort her across roads. Mom had no problem enjoying this treatment from the first moment. Now Kelly will be looking for a true gentleman. Alfie raised the bar for her. My husband sends his many thanks and best regards to Alfie for keeping his girls so safe and watching over us the entire time. If you are considering Executive Hire please book. You won't be disappointed. Worth every euro and then some. We also had a lot of laughs with our fun loving, jolly Alfie! The memories we made on this adventure will never be outdone. The Irish people and country are the most beautiful we have ever experienced and have truly fallen in love with our heritage.

Many, Many thanks to everyone at Executive Hire that made this a trip of a lifetime for this Irish/American mom and daughter
May 2019
3 Day Tour of Ireland
We had a great trip to Ireland thanks to Hoppy. He is an amazing guide who has a lot of knowledge and a great sense of humor. He had quite a few off-the-beaten-path stops that we would have never found on our own. His restaurant recommendations were all great. I would highly recommend him.
April 2019
Queen for a day.
I can't stop smiling thinking about our time in Ireland. We had 5 days of glorious sunshine. Hoppy is the consummate tour guide with a great Irish Wit. There is no other way to see Ireland than with this amazing company. Hoppy was so punctual and knowledgeable. I cannot wait to come back , Ireland has won my heart. Thank you Mike for such a personal touch. I will tell everyone back home about you. Till we meet again. Debbie
Debbie,
May 2019
OUR TOUR OF SOUTH-WEST IRELAND
We were extremely impressed with Alfie Earls, our driver and extra-ordinary tour guide. On a scale of 1 – 5, Alfie 'absolutely' rates a five.

Alfie was able to anticipate and accommodate the interests and wishes of four octogenarians and a daughter. He was always on time, and everyone felt safe while traveling in an immaculately clean vehicle.

We would recommend Executive Tours Ireland and especially Alfie Earls to chauffer those tourists who follow.
Barry,
May 2019
Finding the heart of Ireland
Mike Ryan worked hand in hand with us in creating our two week magnificent tour of Ireland. Patrick O'Brien our driver picked us up at the end of our Dublin stay and helped us discover the heart and soul of Ireland.

The beautiful automobile we traveled in made it even better. Patrick in real time, juggled the trip so we could have some critical down time in Galway. Without us asking. He also sensed our primary interests and focused on them. Patrick pointed us to exquisite cafes for lunch.

All in all we truly enriched ourselves and enjoyed ourselves. Thank you Ireland and mike and Patrick.
Howard,
May 2019
The Best Way to Tour Ireland
This was my 2nd experience with the Mike Ryan Tour Group. They did not disappoint us. Patrick our driver was awesome. Very accommodating.

The trip was well planned. They set us up in great hotels – the Savoy on Limerick, Actons in Kinsales, the Plaza in Killarney and the Dunraven in Adare.

The golf was spectacular too. We visited Lahinch, Old Head, Dooks and Tralee. Great tracks and great caddies.

No Irish visit is complete without a stop at the Jameson Distillery in Midleton. Fantastic time.

Thank you Mike. The first trip was 8 guys and all golf. The 2nd was 4 couples with golf and tourist stops. A great time was had by all.
McKatrish,
May 2019
Don't Book With Anywhere Else!
Wow…what a trip! Mike Ryan did an incredible job with the itinerary. We loved Ireland and the people. Everybody is so friendly. Our driver Alfie was fabulous! He did a Great job, couldn't imagine finding a better driver, guide and person. Be sure to request Alfie! If you can spend more time at Adare Manor do it. Beautiful hotel and grounds.

Thanks again Mike…:we'll be back!
May 2019
Lost and Found Tour – Shannon to Dublin, two 50+ couples from USA on an 7 day cross country adventure
Bucket list trip to Ireland with long time friends of ours. We had a blast. Have never done the personal tour guide options before and would highly recommend it. Mike Ryan, the owner of the company was very agreeable to work with. Most of our communications back and forth was via e-mail. He was very responsive to our many questions and needs. Even available via cell during our trip. We were able to tell Mike our interests, wants and needs and, together, we created a very personal itinerary that you could never get on your standardized bus tour.

Brendan "The Navigator", our tour guide was great. Always on time, always where he said he would be when he said he would be there. Brendan seemed very local and very well know by everyone. He was always negotiating better service, better prices and/or better experiences for us at every stop. He always seemed to have his own parking space wherever we went. Having our own tour guide in a very comfortable van allowed us to go places that larger tour buses were not allowed to drive. Brendan could flex our schedules as to avoid the usually six tour buses carrying 500 people descending upon the locals in a horde. He knew what we wanted to see and do, but also took time for valued added stops and adventures that we could have had no idea existed prior to being there.
Carter,
April 2019
Amazing time
Our trip was truly amazing. Mike helped us create an itinerary that took us to all the best of Ireland and incorporated some destinations with personal significance. Our driver, Alfie, was wonderful. From the minute he met us at the airport, Alfie was accommodating, and went out of his way to make this a truly special experience. Alfie knew how to find out information, who to talk to, and where to inquire to assist us in researching some family history. His assistance was priceless and unforgettable. Further, Alfie gave us suggestions about sights and experiences that were off the beaten, but right up our alley. He was never wrong! We had fantastic conversations with him and learned more about Ireland than we ever expected.

Request Alfie for an amazing and unforgettable experience!
Shannon,
June 2019
Superb Service and Experience
Our family thoroughly enjoyed all 10 days of our time in Ireland with Mr. Liam Dolphin! His driving expertise, knowledge of Ireland, care for his passengers and hilarious stories were the best part of the trip. Our two 20-something sons Ryan and Matthew voted him the #1 trip highlight. Over the Guinness Tour, Blarney Castle, Skellig Michael, and Dingle Peninsula. Mike Ryan and team know what they are doing and we were so impressed with the whole experience that we can't wait to come back and pick up where we left off! Thank you for a wonderful trip. Tim and Chris
Tim & Chris,
June 2019
Our 10 day tour of Ireland
This was a tour of a lifetime . We had the best tour guide ever. His name is Paul. A very knowledgeable man of Ireland. Took us everywhere we wanted to go and more.
I would highly recommend this touring company. The best in the country. Thank you Mike for all your help. The Mercedes was so nice to drive in. First class. Very clean.
We will differently use you again. And highly recommend you to our friends .
To the future we love lreland , because of you mike and Paul our driver.
Tell we meet again
Don and Terri Beer
Don & Terri,
June 2019
Our Executive Ireland Experience
Our Executive hire Brendan McCarthy made our Ireland experience "Majestic" that included a wonderful tour of the Ring of Kerry with great explanation of history. Brendan made us Laugh until we cried including Song & Prayers and Heart felt talks! …..

If you plan a visit to Ireland and need a hired tour guide you will be making a great mistake not requesting the finest in gentleman I now call friend Brendan McCarthy

Sláinte,
Ray & Elaine New York
Ray & Elaine,
May 2019
Tour of Ireland from Dublin to Connemara to Kinsale to Dublin
I utilized Executive Hire Chauffeur Service, owned by Mike Ryan, with my group of 8 friends from June 14th until June 22nd.
Our driver was Mr. Alfie Earls(pictured with me below). He was FANTASTIC. He supplied our every need while he drove the 10 passenger Mercedes Sprinter van expertly. He is professional, personal, quick thinking, entertaining, and was very adaptable to our ever-changing itinerary.
I highly recommend this company for anyone who wants to tour Ireland.
Steve,
June 2019
Never a dull moment
Toured 9 days in Ireland with Executive Hire and our driver ;/ guide Mr. Alfie Earls. The Van was top notch, and very comfortable for 8 adults. Alfie was very flexible and made special trips that were not on the original plan. He was very professional and had a great sence of humor as well.

I would highly recommend Executive Hire and Alfie Earls, in particular!
Gary,
June 2019
Alfie was wonderful!
Our driver, Alfie was incredibly attentive and wonderful! We travelled with my in-laws who have limited mobility but he made sure that we still got the full experience. The MB van accommodated all our needs as a family and had plenty of space for our family. We highly recommend Executive Hire and most especially our driver, Alfie!
Jay-Marie,
June 2019
Wedding at ASHLEY HOUSE NENAGH
Booked executive hire to take us to a wedding outside nenagh County Tipperary ddu driver Peter was fantastic very prompt and on time we traveled in a beautiful Mercedes coach with air conditioning and water on tap we had a fantastic day at the wedding and were collected again at 2 a.m. on the button would have no problems using executive hire again thanks Peter and Mike.
Michael,
June 2019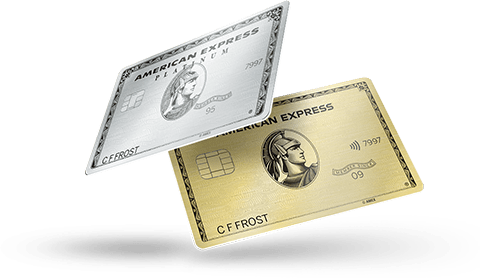 Our number one card, and Industry Partner,
is AMERICAN EXPRESS
We also accept these major cards