Deluxe Tours Ireland | A Castle Tour of Ireland
When you visit Ireland with Executive Tours Ireland you will have your own Irish private chauffeur with your top class luxury vehicle and also the very best accommodation. Your Irish chauffeur tour will include anything you wish to see and we highly recommend a visit to some castles (there are also options to stay in some) on a specialised castle tour. Ireland has over 30,000 castles and castle ruins in Ireland, with the oldest dating back to the 11th century. Here are some of the best ones to visit.
Rock of Cashel
A trip to Ireland must include the iconic Rock of Cashel in the heart of Tipperary. Carraig Phádraig, more formally St. Patrick's Rock, it is also known as Cashel of the Kings. According to local mythology, the Rock of Cashel originated in the Devil's Bit,  a mountain 30 km north of Cashel when St. Patrick banished Satan from a cave, resulting in the Rock's landing in Cashel. It is reputed to be the site of the conversion of the King of Munster by St. Patrick in the 5th century. After the 12th century the buildings on the rock were gifted to the Church.
Blarney Castle
Blarney Castle, an ancient feature in Cork has been rebuilt twice since its' original structure of wood. In the 13th Century it was replaced with stone before being demolished in the 15th Century and rebuilt again by the King of Munster, Cormac McCarthy.  This is the castle that can be seen standing today, although it's partially in ruins it's always worth seeing a castle during your trip to Ireland. A famous feature of the castle is the Blarney Stone. For over 200 years, millions of people have been travelling to Blarney from all over the world specifically to kiss the stone. Kissing the stone involves lying down and kissing it backwards. There are many legends about the Blarney Stone but the common one is that whoever kisses the stone is gifted with eloquence and persuasiveness. However, it is not recommended that you should kiss the Blarney Stone in this current environment.
Ross Castle
Sitting on the edge of Killarney's lower lake in County Kerry, Ross Castle was built in the 15th Century by O'Donoghue Mor and was taken by General Ludlow in 1952. It was, however, one of the last buildings in Munster to hold out against Cromwell's forces before surrendering and is still standing strong today. It's a majestic building that contains 16th and 17th Century furnishings and has recently been restored. You can take a boat ride on the lakes of Killarney here also.
Dromoland Castle
Dromoland Castle is found in County Clare, in the mid-west of Ireland and is converted to 5 star luxury accommodation. The county is also known as the 'banner county', it is thought that it got this name during the battle of Clontarf in 1014 when the Dal gCais, a Gaelic tribe, carried banners across County Clare. All that's needed is a private chauffeur in Ireland to show you all the stunning sights that surround this stunning castle. When it comes to the exquisite rooms and suites at Dromoland Castle, the attention to detail is second to none. Choose from the charming Queen Anne guestrooms or luxurious staterooms and suites.  Your luxury tour of Ireland is ensured when you stay at Dromoland.
Bunratty Castle
Also found in County Clare is Bunratty Castle and Folk Park. Bunratty means the 'end of the ratty' (river) in Irish and the river can be seen surrounding the castle. The castle was built in 1425 and is a very popular tourist attractions. It hosts a medieval banquet, guests dine at banquet tables in the castle while drinking traditional Irish mead and listening to historical Irish music.  The folk park is like stepping back in time, there are a number of houses all decorated to an older day and highlight the difference in living standards.  Right beside Bunratty is Blarney Woolen Mills where you can indulge in some duty-free shopping for some original Irish gifts to bring home.
Ashford Castle
Nestled into the stunning County Mayo countryside is the impressive 350 acre, 800 year old, Ashford Castle. This medieval castle is now a five-star luxury hotel on the shore of Lough Corrib and was once owned by the Guinness family. The castle was built in 1228 on a monastic site by the Anglo-Norman House of Burke. After passing through many hands over the centenaries, the castle was finally bought by Red Carnation Hotels in 2013.  In recent years the castle underwent intense restoration and re-opened it's doors in April 2015. Your Irish personal chauffeur will treat you like royalty, driving you to and from the castle in a luxury vehicle.
Dublin Castle
For a deluxe tour of Ireland, visit a castle! For over 800 years Dublin Castle has stood in the heart of Dublin and was originally built on a Viking site.  It was used as a military fortress and the inauguration of the very first president of Ireland took place here (so did every one that followed). It is also used for State receptions and can be closed for Government business. Very little of the original medieval building remains above ground as most was destroyed in a fire in 1673.  However, it is a magnificent building to visit and its surrounding Dubh Linn Gardens.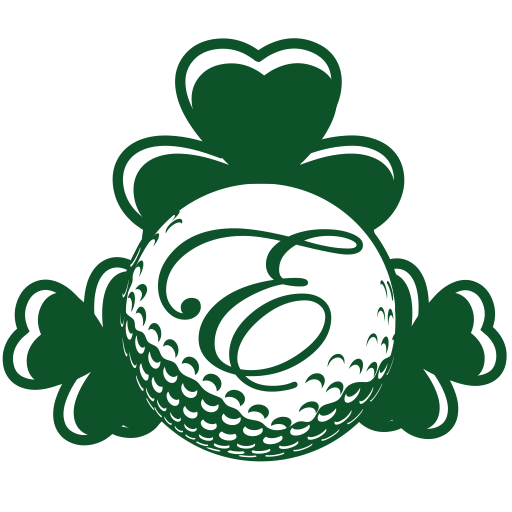 We can help you plan any part of your luxury vacation in Ireland and if you have any questions please do contact us and we'd be happy to help. If you are interested in an Irish Vacation Package and would like more information, please click on the Enquire button below. All the best, Mike Ryan.