Luxury Golf Tour Vacations Ireland | A Family Irish Golf Tour
Mike Ryan has created top Irish tours that include the whole family.  Executive Tours Ireland can offer a luxury golf tour in Ireland to suit everyone in the family that can also include some sightseeing for the ultimate Irish vacation. This means that men, women and children can all enjoy a golf trip to Ireland with luxury accommodation and your very own private Irish chauffeur.
Doonbeg Golf Club
Opened in 2002, it was considered an ideal location for the Golf links. Doonbeg Golf Club was purchased by Donald Trump in 2014 for an estimated €15 million. Trump's aim was to turn Doonbeg into a "truly iconic" golfing resort. The Golf Course is a 72 par links course that plays 9 in and 9 out. This open play can be a challenge but the breath-taking scenery of the coastline makes it worthwhile.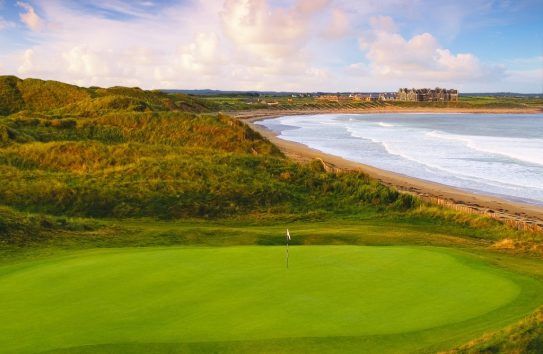 Staying at the resort means you can also take a relaxing stroll or jog along 1.5 miles of coastline at any time. For the more adventurous, there are activities galore! Including – horseback riding, hillwalking, nature adventures, coastal cycle rides and family activities to suit every interest. Nearby are the famous Cliffs of Moher, Dromoland Castle and Bunratty Castle. Anything you would like to do can be facilitated at the resort and it's surrounding area, complete with an Irish private chauffeur.
The Hotel offers two different dining experience: Trumps Bar and Restaurant and the Ocean View Restaurant. Diners are truly spoilt for choice from the cutting edge cuisine offered at both restaurants.  The Bar and Restaurant offers hearty meals with traditional Irish cuisine and can all be washed down with a pint of the black stuff!
The White Horse Spa is an elegant and relaxing environment which offers a range of luxury treatments including massages, body treatments, facials and hair and nail services. Guests can also avail of the steam area and sauna and whirlpools with thermal mineral salts to ease sore muscles after a long day on the course and leave refreshed and rejuvenated for the next day of your Golf Trip in Ireland.
Adare Manor Golf Course
A luxury golf vacation in Ireland must include the recently renovated Adare Manor in co. Limerick. It is a popular luxury Irish golf vacation choice and is newly renovated. The golf course was chosen to host the Ryder Cup 2026. It is no surprise as Adare is home to the number one Golf Course in Ireland and world-renowned golf course architect Tom Fazio assisted with the new improvements during it's massive renovation. Every golfer's dream is to play the best golf courses in the world, then look no further than a golf trip to Ireland. Team that with The JP McManus Pro Am 2021 and you will have an Irish golf trip of a lifetime!
The Manor reopened it's doors in November 2017 following the world class renovations by owner JP McManus and within a short time was named Best Hotel in the World in 2018 and most recently named Best Hotel 2020. The superior manor beat luxury hotels in the UK, France, Mauritius and Morocco for the title. Whether you choose a Classic room or a Presidential Suite, one thing is for certain you will be treated as a VIP guest throughout. All the rooms will have AC, a complimentary soft drinks mini bar in each room, complimentary WIFI in all rooms and throughout the hotel. In any room with one remote, guests can control blinds, lights, temperature, TV, music, as well as schedule wake-up calls, request valet service and so much more! There are on-site bars, restaurants, spa and beauty, cinema and of course the famous golf course.
Adare Village
Limerick offers visitors some of the most quant and friendly villages in Ireland. None so lovely as Adare village characterized by its picture postcard streets lined with thatched roofed cottages & heritage buildings and aromatic floral garden spectacles. It is for this reason that is is world renowned as the quaintest village in Ireland. As well as the many wonderful and beautiful places to visit in Adare, there is an abundance of high quality artisan restaurants in which to savor the best food Ireland has to offer. The island of Ireland is surrounded by the Atlantic Ocean which provides our wonderful restaurants with the best fish you will ever eat, from salmon to mouth-watering oysters. We can recommend restaurants in Adare that we, ourselves have personally tried and return to time and time again.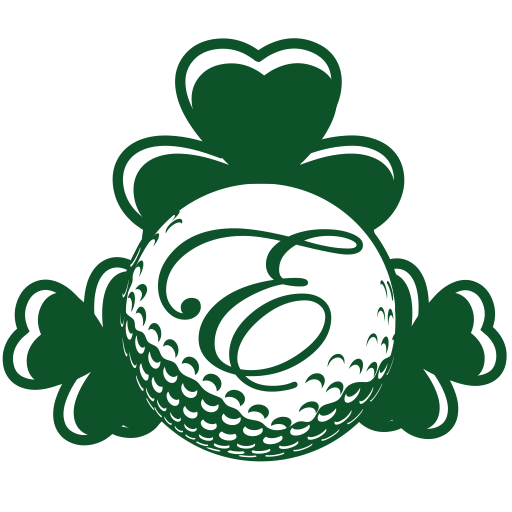 We can help you plan any part of your luxury vacation in Ireland and if you have any questions please do contact us and we'd be happy to help. If you are interested in an Irish Vacation Package and would like more information, please click on the Enquire button below. All the best, Mike Ryan.