Family Tours Ireland | A Spectacular Seven Days in Ireland
This popular tour takes you to 3 counties in Ireland; Clare, Kerry and Dublin in just 7 days.  This tour will start from arrival at Shannon Airport until departure day at Dublin Airport.  With your Irish Private Chauffeur escorting you through your entire journey in Ireland. When you arrive to Shannon Airport, your 7 Day Tour begins by taking a short drive to one of Ireland's finest castle hotels, Dromoland Castle.
Day one (arrival) of our private tour of Ireland will lead you to Bunratty Castle & Folk Park and the Blarney Woollen Mills Bunratty store in Co. Clare. Bunratty is one of Ireland's most visited attractions, where you can experience the Irish way of life centuries ago. Built in 1425, Bunratty Castle was restored in 1954 to its former medieval glory with the addition of 15th and 16th century furnishings, arts and crafts. You will have time to shop in the Woollen Mills for all authentic Irish Produce such as Irish linens, lace and crystal. Also beside the castle is the famous Durty Nelly's pub.
On day 2 of your deluxe tour of Ireland there is a trip to the Cliffs of Moher in county Clare.  The gigantic cliffs are 702 feet tall and stretch over 8 kilometers along the Atlantic coast.  There is a safe path that leads the way and on a fine day you can take in the breath-taking views of scenery near and far.  It's the perfect view-point of the Southwest.  On site there is also a visitor centre with a cafe and shop, the centre hosts interesting artefacts and information on local history. Your personal chauffeur will be on stand-by to take you to the Burren.  The Burren National Park gets it name from the Irish word 'boireann' meaning rocky place, and it certainly is!  Mainly formed of limestone rock the Burren stretches over 15,000 Acres and is the smallest National Park in Ireland.  There have been many tombs found around the Burren, made from the rocks, the famous being the Portal Dolmen, proving people have lived in the Burren for over 5,000 years.  It's a very different landscape for Ireland as there's no lush green grass and it's easy to forget the the vast area of rock landscape is still the Emerald Isle.  Nearby in the heart of the Burren is the Aillwee Cave, one of the oldest caves in Ireland, view the frozen waterfall in the glorious underground and even the skeletal remains of the extinct brown bear!  Also featuring outside by the cave is the fantastic Birds of Prey centre, see varied species of birds fly and feast!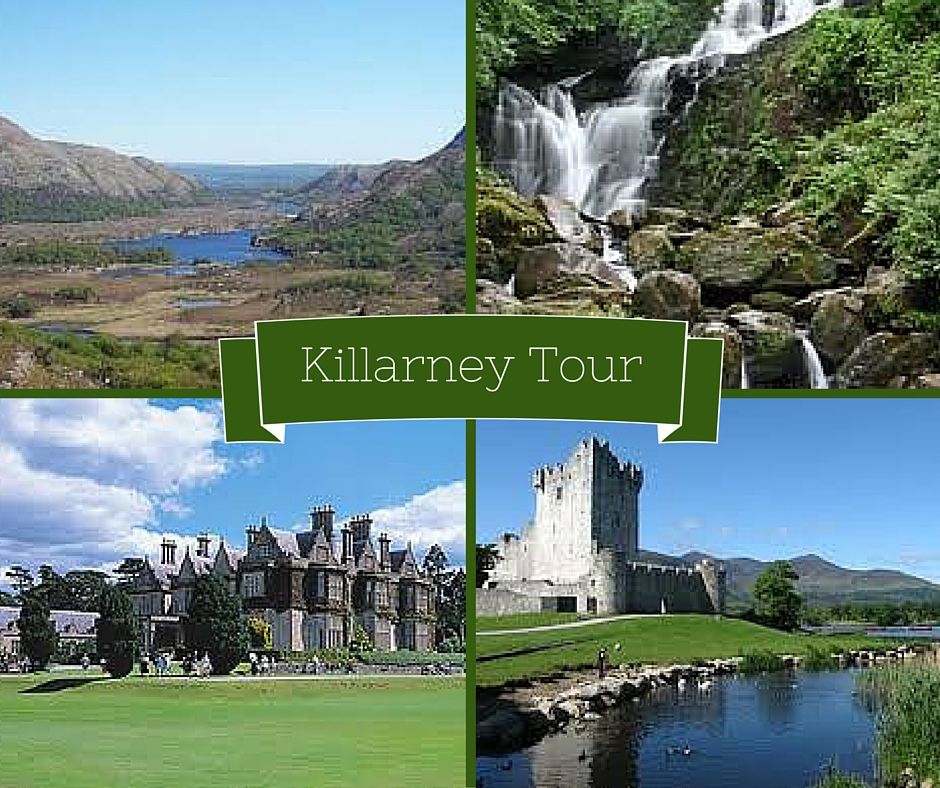 On Day 3, we depart for a private escorted tour of the Kingdom of Ireland, Killarney in County Kerry.  Our highlights for this day include: Lady's View – so named after Queen Victoria's ladies-in-waiting during the Queen's visit to Killarney in 1861. The views toward the McGillycuddy Reeks and the Purple Mountain Range are truly magnificent. Torc Falls – we follow a scenic path to the top of the 18 meter high waterfall for panoramic views. Muckross House and Gardens – this magnificent Victorian mansion forms the centre-piece of Killarney National Park. Ross Castle – this 15th century stronghold was the original home of the O'Donoghue Ross Chieftans.
We then continue your private guided tour of Ireland by taking  a 15 min drive to the Kissane Sheep farm, where we will see some sheep shearing and some sheep dog trials, this is a great stop and a true taste of rural Ireland. We will then head back to Killarney and check into your choice of some of the most beautiful Hotels in Ireland. Your personal chauffeur driver guide will be with you every step of the way and will be more than happy to recommend restaurants and bars for the evening and make any reservations for you.
On Day 4 we tour to the most awesome place on earth The Dingle Peninsula & Slea Head, where we will see some of the most beautiful and unrivalled scenery in Ireland. Our tour will take us to the beautiful town of Dingle via the Conor Pass Mountains. The views here of Dingle town are spectacular and you can even see Tralee on the other side. You will have plenty of time to explore the lovely fishing village that Dingle is and take some lovely photos. You can also take a boat journey to see Fungi the dolphin who has been a resident in Dingle Harbour for over 20 years .  Your personal driver will ensure he does everything possible to make your luxury tour of Ireland one to remember. Then we continue on to Slea Head to take in the visual feast of scenic Ireland. We will stop at Dunbeg fort which takes us back to the 7 / 8th century with the unusual and intriguing Bee Hive Huts. Slea Head has what surely is my favourite beach in the world, Dunquinn. The movie buffs among you will be able to see and learn all about the famous Ryan's Daughter which was filmed onsite right here. No wonder as this place is simply magical. We then visit the Gallarus Oratory one of the first churches in Ireland, before some time in Dingle and onwards to Killarney via Inch beach. This is one beautiful tour of Ireland that you will never forget.
Day 5 is a favourite of ours, The Gap of Dunloe, it will be an early morning to make the most of seeing as much as possible on your tour of Ireland. We begin by taking a short drive to Kate Kearney's Cottage where we jump twice – once on an Irish Jaunting Car ( Horse & Carriage), and secondly, we jump back in time and things get pretty authentic here folks. We tour through the beautiful mountains, mystical lakes & valleys which abound County Kerry, with majestic scenery everywhere we look. You will be able to get out of the carriage and walk through this pure and unspoiled beautiful terrain. Your camera will be snapping crazy so make sure it's fully charged! When we get to the top of the mountain you can have some light lunch at Lord Mount Brandon's Cottage.
After this magnificent lunch you will come down the other side of the mountain in an open Fisherman's boat down through the 3 Lakes of Killarney to Ross Castle. Keep your eyes peeled, on the way down you might see some eagles nests in the mountains and see some salmon swimming beside you in the lake. This Irish private guided tour will live with you for a long time to come, it is truly spectacular. Then after that you will have some time to explore the Town of Killarney and have a nice stroll through her pedestrianised streets before dinner.
Day 6 your chauffeur tour of Ireland continues to County Dublin and the historical Kilmainham Gaol (Jail). It was first built in 1796 and is one of the largest unoccupied jails in Europe.  Public hangings used to take place in front of the prison but there were very few hangings from the 1820's onward.  However, many of the leaders of the 1916 Easter rising were executed in Kilmainham Gaol.  Seen at the time as a place of suffering and oppression it's no surprise that the jail was shut down as a functioning prison by the Irish Free State in 1924.  The restoration of Kilmainhan Gaol was completed in 1971 and opened to the public.
The next stop is the popular tourist attraction: Trinity College. It is recognised for its academic excellence world-wide, founded in 1592 it is Ireland's most prestigious universities.  Up to the 20th Century men were the only scholars allowed entry to Trinity College, this changed in 1904 when women were admitted to the college as full members for the first time. Trinity College is home to the infamous Book of Kells in the Long Room Library.  This ancient book is from the 9th Century and was found in the Abbey of Kells, Co. Meath.  The stylistic detail and Celtic art throughout the book is breathtaking.  A digital version of the book was created by  Trinity College and means the reader can have the experience of going through the book page by page. A deluxe way to discover-Ireland tour.
Day 7, the final day of our luxury chauffeur tour of Ireland. After breakfast we will take a short journey to the world famous Guinness Storehouse. Here, you will get to see how the famous stout is made. You will get to taste it and you can also learn how to pull the perfect pint. For those of you that would like to trace your ancestors, a trip to the National Library is a must. They have Census records dating back to 1901 and the 1911 census of Ireland is fully searchable online. View birth marriage notices dating back to 1845. If you are on the ancestral trail, there is an ideal booklet available to help you on your way, indeed there is a full Genealogy service available and possibly discover your Irish roots.
We will then stop for a spot of lunch in one of a few favourite spots before heading to Jameson Whiskey Factory. Just like the Guinness storehouse, here at the Old Jameson's Distillery you get see how the famous whiskey is made and a little taste to finish your day. 'Uisce beatha', the Irish for water of life, taste it here and see for yourself why! This sadly ends our private tour of Ireland and on Day 8 your driver will escort you safely to Dublin airport.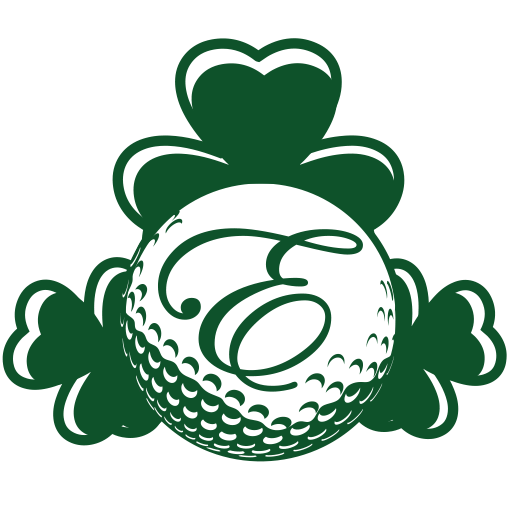 We can help you plan any part of your luxury vacation in Ireland and if you have any questions please do contact us and we'd be happy to help. If you are interested in an Irish Vacation Package and would like more information, please click on the Enquire button below. All the best, Mike Ryan.