Golf Tours Ireland | Dream Golf Vacations in Ireland
Our New Golf Packages in Ireland (also Northern Ireland and Scotland) offer the best links for your luxury golf trip. Executive Tours Ireland is the leading company for customized golf vacations in Ireland. In these Irish Golf Vacations you will enjoy Mike Ryan's personal selection of the best world class links golf courses in Ireland.  From the moment you arrive at your airport, your private driver will be waiting for you to take you on a Golf Trip of a lifetime with memories that will last a lifetime.  The most important ingredient will be your Irish private driver who will be very friendly and flexible, and will go above and beyond to make sure you have the time of your lives in our very beautiful country.
The Best of North & Southwest Combined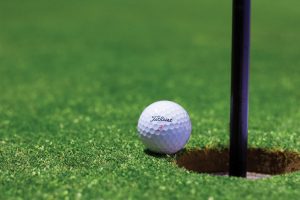 Experience the best Irish links courses North and Southwest for a luxury golf vacation in Ireland. Golf in Lahinch, Doonbeg, Tralee, Old Head, Ballybunion (Old), Portmarnock, Royal County Down and Portrush. Stay in deluxe hotels where you can experience true Irish hospitality amid fabulous Irish scenery.  As we have to travel North, we have put in a relaxing sight-seeing day in Dublin where we will visit the famous Guinness Storehouse and a tour of Dublin, before we start back for serious golfing the next day in Portmarnock.

South West Ireland Golf Vacation
Discover a South West Golf Tour in Ireland by visiting the infamous courses in Tralee, Ballybunion, Doonbeg, Lahinch, Waterville and of course unique to the whole world the Old Head of Kinsale, just out of this world. These are some of the most legendary names in golf and they are all found in our beautiful country, Ireland. Whiskey tastings, good food, shopping, historical homes and gardens – we can customize your Irish Golf Vacation to your own requirements. The Savoy Hotel is in the perfect location/base, close to all restaurants and pubs with great music for you to enjoy. Treat yourself today and experience the ultimate dream golf vacation in Ireland.

Peter's Choice
Peter has designed this Golf Trip in Ireland for the Golfers who want to go the extra mile and play 2 rounds at some of the very best links courses in Ireland.  On this tour you will play 2 rounds at the famous Ballybunion Old Course on the same day and also play 2 rounds at the wonderful Tralee Golf Course on the same day.  Other courses to be played are: Lahinch, Doonbeg and Waterville. At the infamous Old Head, you will play 1 round stay over night at the wonderful suites at the Golf Club and when you wake up the following morning after a superb Irish breakfast, you will be in heaven and play the Old Head for the second time.  When we finish playing at the Old Head we will make our way to the Savoy Hotel in Limerick City, 20 minutes from Shannon Airport.
Mike Ryan's Choice
This special Golf Tour of Ireland is designed by Mike Ryan, primarily for couples or small groups who want to experience the best Ireland has to offer. The courses in this Golf Trip in Ireland include: The Island, Royal County Down, Portmarnock, Lahinch, Ballybunion, Old Head and Tralee. The luxurious accommodations, breathtaking scenery that Ireland has to offer.  This Tour works better if you fly into Dublin Airport and out of Shannon Airport, or vice-versa.  Non-golfers will be treated to the most magnificent scenery in the Emerald Isles.  Mike says enjoy every moment.

The Ultimate Golf Experience
This Golf Experience in Ireland is unique because of the most majestic Golf Course in the world – The Old Head of Kinsale.  This tour was designed because every golfer that has come to these shores said they would have loved to have played a second at Old Head, we are making that dream a reality for everyone. This tour is only available from April to October because Old Head is seasonal.  Wherever you have played in the world, it will not compare to The Old Head experience, the rest of the courses on this tour are legendary links courses in Ireland.  The other Golf Courses on this tour include: Lahinch, Tralee, Ballybunion and Doonbeg. The Savoy Hotel is in the perfect location/base, close to all restaurants and pubs with great music for you to enjoy.  So don't dream about just do it, all you have to do is get here and we do the rest- Dream Golf

10 Rounds of Irish Dream Golf
Play Ireland's national treasures – Royal County Down and Royal Portrush, the latter being perhaps the most beautiful course in Ireland – a links course with a sea of crater-like bunkers and small dunes. You'll also play the spectacular links of Portmarnock– each course more incredible than the last: Lahinch, Doonbeg, Tralee, Ballybunion, Old Head and Portstewart. During your golf trip to Ireland you'll stay in luxurious five-star properties that celebrate the charm of this ancient land and its people. This tour is a perennial favourite for golfing purists.  We play the best 9 links courses (on the island of Ireland and you will be in dreamland playing dream golf. Mike Ryan's guarantee.

Dublin's Treasured Links
Ireland's East Coast is fast becoming a mecca for golfers with these championship links located so close to Ireland's capital of Dublin. After a day on the links that include: Portmarnock, County Louth (Baltray), Royal Dublin, The European Club and The Island, enjoy Dublin's bustling nightlife. Travel and Leisure magazine said of Dublin "despite being roughly a thousand years old, Dublin is most definitely a 21st-century town. The cobblestoned streets, the splendid towers of Trinity College, and the gracious squares of Georgian Dublin still echo with history—but the high-tech boom of the past decade has radically changed the face of the city, particularly in the shining new Docklands area. Today's Dublin is a confident, cosmopolitan hub filled with excellent restaurants."

Best of County Kerry
County Kerry is the most scenic county in Ireland.  The scenery on the courses is spectacular with dramatic Atlantic coastline views. This Irish Golf Tour includes: Killarney Golf Club, Waterville, Tralee, Dooks and Ballybunion. For this tour we stay in the lovely town of Killarney and travel back after the last round of golf to the Savoy Hotel in Limerick, just 20 minutes from Shannon Airport.  The beautiful sand dunes of County Kerry awaits you.

Luxury Southwest Ireland Golf Experience
6 days of pure Irish Dream Links Golf, in the beautiful sand dunes of Ireland (Lahinch, Ballybunion, Doonbeg, Old Head and Tralee) in the spectacular South West of Ireland.  The 5 star Savoy Hotel (or similar) in Limerick City will be our base for the entire trip, this will give you more relaxation and no moving hotels. The Savoy Hotel is in the perfect location/base, close to all restaurants and pubs with great music for you to enjoy.  We have selected the most amazing  links golf courses for you to play,  – and with all your ground transportation included too – you will have no choice but to relax and have the time of your life!  A unique golf experience in Ireland can be yours. Start planning. Because you deserve it.
Customised Dream Golf
This is a specialised tour and we can put together any Golf Tour from these courses. As this is a tailored tour you will need to book this very early in the year or before.
Ireland:
Lahinch
Doonbeg
Ballybunion
Tralee
Waterville
Old Head
Portmarnock
County Louth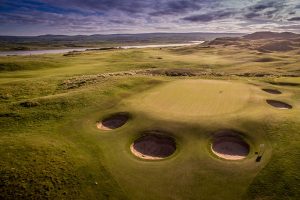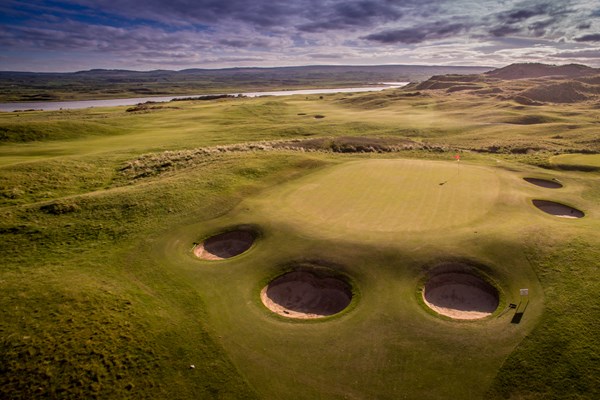 We pride ourselves in creating the best Golf travel experiences, you owe it to yourself to go to heaven so tell your partner you will really miss them and blame Mike Ryan for making all this happen!
Northern Ireland
Royal County Down
Portrush
Portstewart
Putting courses from Scotland into this tour you may need to book 12 months in advance.  Book early, pick your courses and we'll do the rest.
Scotland 
Turnberry
St Andrews
Carnoustie
Royal Troon
Kingsbarns
That completes our samples of our New Golf Packages and just some of the spectacular Golf Courses to tour in Ireland, there is so much to see and do in our wonderful country. If you would like further information on a Luxury Golf Tour of Ireland, or would like more information on any of our tours then please click the Enquire button below:

Alternatively, if you would like to call us directly Toll Free from the US or Canada the number is 1 888 793 0416
All the best,
Mike Ryan
Have you checked us out on Trip Advisor yet? To have a look at what our guests have to say about our Customized Tours Ireland packages, simply click the Trip Advisor icon below:

Why not check out our Social Media too for news, reviews and lots lots more…