Luxury Golf Tour Vacations Ireland | Golf Tour Southwest to East of Ireland
We have given you an example of an Irish tour from southwest to east; now here's a sample of a golf tour. There are so many wonderful golf courses in Ireland to choose from so we offer an combination of any tour you desire and bespoke itineraries to go with them. This is your golf holiday to Ireland and Mike Ryan's aim is to make it one you will never forget. Here's some courses to pick from…
Doonbeg Golf Course
Starting off your Irish Golf Tour the right way is the Doonbeg Golf Course, designed Greg Norman, the two-time British Open
Champion. The course is pretty unique as it forms a crescent shape along 1.5 miles of beach and sand dunes, while playing a round you are treated by views of the Atlantic.  Doonbeg Golf Club was purchased by Donald Trump in 2014 for an estimated €15 million. He aimed to turn Doonbeg into a "truly iconic" golfing resort. Trump changed the name of the links to Trump International Golf Links and Hotel Doonbeg, Ireland.
Old Head Golf Course
Extending over 2km out onto the Atlantic, the Old Head Golf Course rests on 7220 acres of land. It's located in Kinsale, Co. Cork, famously known as the as the nearest point to where the Lusitania was sunk by a German torpedo during World War 1, in 1915. The dramatic clifftops that surround the course, make this a very memorable golf tour in Ireland. It has been labelled 'one of the most beautiful Golf Courses in the world' by the PGA advisory board. Each hole gives astonishing panoramic views of the Atlantic and give the feeling of playing on the gigantic sea. It is a much sought-after golf experience by players throughout the world.

Ballybunion Golf Club
Ballybunion Golf Club was founded 1893. It is home to a unique and challenging links course: the Old Course. Ballybunion has enjoyed welcoming international visitors to the Club for many decades, not only for the high quality of both courses but also for the club's facilities. The Old Course in recent years has emerged as the country's most coveted golf venue, by professionals and celebrities. It is the original course at Ballybunion Golf Club and is classed as one of the best golf courses in the world. It features narrow, contoured fairways, it soon becomes obvious why it is a luxury golf vacation spot and why it is ranked as one of the best in the world.
Portmarnock Golf Club
Portmarnock Golf Club opened in 1894 with just 9 holes, it was later extended to an 18- hole course in 1896 and then a further 9 holes joined the course in 1971. This distinguished course, designed by Bernhard Langer, is 117 years old.  Portmarnock has a flat green which makes for relatively easy-going fast play, each hole however is unique.  It is a world-wide known, challenging course and afterwards your private Irish chauffeur will drive you in luxury back to your hotel.
Baltray County Louth
Spend some time of your Irish Golf Vacation on a course that is straight-forward with very few blind spots or surprises, it's that actual layout that is so demanding. Tom Simpson designed the course so that no two holes run in the same direction. It is undoubtedly one of Ireland's finest links courses. It hosts the east of Ireland Amateur Championship every year and also held the Nissan Irish open in 2004 to much acclaim and success.
The Royal Dublin Golf Club
Founded in 1885, The Royal Dublin Golf Club is Ireland's second oldest Golf Club. It was originally designed by Harry Colt and was extended and overseen by golf architect Martin Hawtree.
The Royal, is one of those unique clubs that sits entirely on an island, Bull island, and can be accessed by an old wooden bridge (if you want the old time feel) or via the modern causeway. The island was created in the 19th century, as a result of the sea wall, which was constructed to provide shipping with a safe, straight and deep approach into Dublin city. With your very own Golf Transport in Ireland you don't have to worry about accessing the more difficult to reach courses.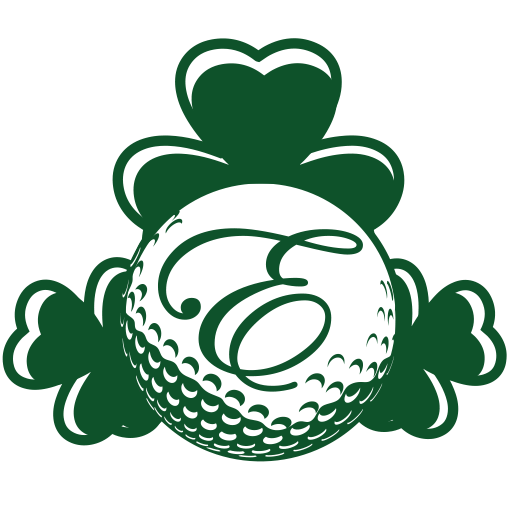 We can help you plan any part of your luxury vacation in Ireland and if you have any questions please do contact us and we'd be happy to help. If you are interested in an Irish Vacation Package and would like more information, please click on the Enquire button below. All the best, Mike Ryan.