Highlights of the Southwest – Irish Tour | Private Chauffeur Ireland
Our southwest tour of Ireland is one of our popular ones with some of the best scenery in the world.  It is the perfect choice for a Private Tour of Ireland. The best Irish airport to fly in & out of for this South West Ireland Private Sightseeing tour is easily Shannon. It is the easiest Airport in the world to negotiate and certainly the friendliest Irish airport we deal with. You will see your Irish private chauffeur waiting for you at arrivals and then your dream tour of Ireland will begin.
Your tour will start with one of Ireland's finest castle hotels, Dromoland Castle. With an extraordinary history stretching back to the 5th Century, Dromoland Castle was originally the ancestral home of one of the few families of Gaelic Royalty; direct descendants of Brian Boru, the High King of Ireland. The breakfast here is truly amazing and believe me when I say it is fit for royalty. This is of course optional as you may be tired from travelling but it's definitely worth it and a fantastic way to start your deluxe Irish vacation.
Bunratty Castle & Folk Park is one of Ireland's most visited attractions, where you can experience the Irish way of life centuries ago. Built in 1425, Bunratty Castle was restored in 1954 to its former medieval glory with the addition of 15th and 16th century furnishings, arts and crafts. At the folk park you can enjoy the sights, sounds, tastes and scents of this enchanting place as you stroll from house to house or around the charming village street complete with school, post office, doctors house, hardware shop, printers and of course McNamara's pub. You will have time to shop in the Woollen Mills for all authentic Irish Produce such as Irish linens, lace and crystal.
Cliffs of Moher & the Burren. You can relax in your luxury mercedes vehicle as your Irish private driver transports you to the magnificent Cliffs.  Rising from the sea to a height of 214 metres and running relentlessly for 5 miles, generations of visitors have not failed to be impressed by what many regard as their 8th wonder of the world. Then it's on to the nearby Burren region, a limestone plateau with its treasure trove of geological and archaeological interests. The Burren is home to many of Ireland's most famous prehistoric monuments. After lunch we can visit a personal favourite of mine, Birds of Prey at Aillwee Caves, where you will see Falcons, Eagles, Owls, & Hawks all hunting for their dinner! This is a great show that lasts 50 minutes. Next up is the Dolmen Graves which go back to 3600 B.C. These Neolithic graves are very typical in County Clare. We will then drive through the rugged Clare countryside and back to your accommodation.
The next part of your private escorted tour is onto 'the Kingdom'- Killarney in County Kerry.  Our highlights for this include:
Lady's View – so named after Queen Victoria's ladies-in-waiting during the Queen's visit to Killarney in 1861. The views toward the McGillycuddy Reeks and the Purple Mountain Range are truly magnificent.
Torc Falls – we follow a scenic path to the top of the 18 meter high waterfall for panoramic views.
Muckross House and Gardens – this magnificent Victorian mansion forms the centre-piece of Killarney National Park.
Ross Castle – this 15th century stronghold was the original home of the O'Donoghue Ross Chieftans.
The Dingle Peninsula & Slea Head, where we will see some of the most beautiful and unrivalled scenery in Ireland. Our tour will take us to the beautiful town of Dingle via the Conor Pass Mountains. The views here of Dingle town are spectacular and you can even see Tralee on the other side. You will have plenty of time to explore the lovely fishing village that Dingle is and take some lovely photos. Your personal driver will ensure he does everything possible to make your luxury tour of Ireland one to remember. On to Slea Head to take in the visual feast of scenic Ireland. We will stop at Dunbeg fort which takes us back to the 7 / 8th century with the unusual and intriguing Bee Hive Huts. Slea Head has what surely is my favourite beach in the world, Dunquinn. No wonder as this place is simply magical. We then visit the Gallarus Oratory one of the first churches in Ireland, before some time in Dingle and onwards to Killarney via Inch beach. A favourite of ours is The Gap of Dunloe. We begin by taking a short drive to Kate Kearney's Cottage where we jump twice – once on an Irish Jaunting Car ( Horse & Carriage)
Then we head for the Blarney Stone & the Blarney Woollen Mills. Kiss the famous Blarney Stone that millions of people line up to do every year. For over 200 years, world statesmen, literary giants, and legends of the silver screen have joined the millions of pilgrims climbing the steps to kiss the Blarney Stone and gain the gift of eloquence. Its powers are unquestioned but its story still creates debate. After Blarney we will head to a favourite gem of mine, the Jameson Whiskey Distillery in Middleton where they make the best whiskey in the world. This is a great tour indeed. If we have time we can visit the heritage town of Cobh, this was the last port of call for the Titanic before that dreaded voyage. There is also a wonderful Titanic museum tour there.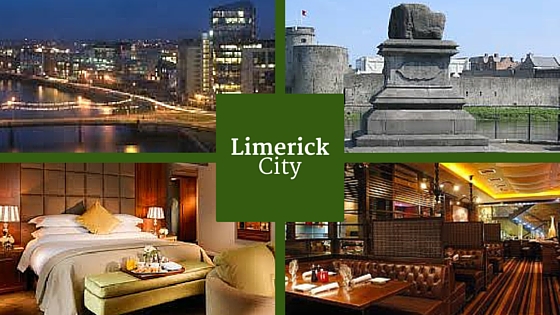 We will then visit the nearby medieval Limerick City. Founded in 922 founded by the Normans and known today as the Lady City or Treaty City, it is Ireland's Sporting capital and was designated City of Culture in 2014. In Limerick we can visit King John's Castle and St Marys Cathedral both 12th Century. We will visit the famous Hunt Museum, which houses a massive private collection of artefacts entrusted to the state. We will then proceed to the Treaty Stone, Limericks best known landmark which marks the signing between the Jacobites and Williamites in 1691 – an important year in Ireland's history. County Limerick has the beautiful Adare village. The streets are lined with thatched roofed cottages and floral displays. There are great restaurants and pubs with Irish music in the village, full of characters and craic. You can buy traditional Irish crafts here such as Limerick lace, and there is a heritage centre right in the heart of the village which outlines the history of this important village.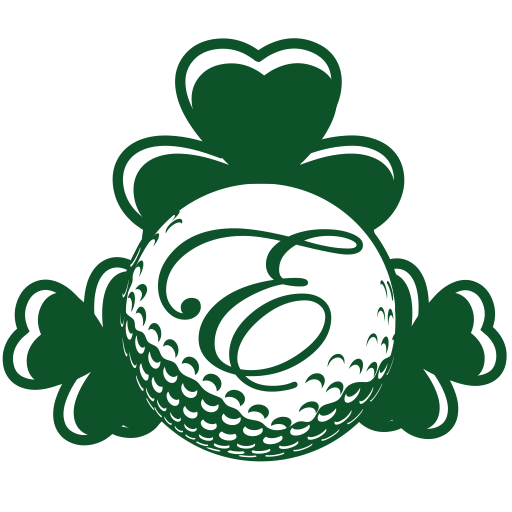 We can help you plan any part of your luxury vacation in Ireland and if you have any questions please do contact us and we'd be happy to help. If you are interested in an Irish Vacation Package and would like more information, please click on the Enquire button below. All the best, Mike Ryan.