Ireland Golf Vacations | January's Top 6 Irish Golf Courses
Finally, the longest month of the year is almost over and we have January's top 6 Irish Golf Courses for you. Our golf tours for 2020 are almost filled and filling fast for 2021, contact us today and leave the planning of an Irish golf tour in the expert hands of Mike Ryan. He will put together the perfect itinerary so that you will make the most of your time in Ireland and play as many courses as possible. Contact us today and we will try our best to get you the dates you're looking for (even for 2020), Mike Ryan will work his magic!
Ballybunion Golf Club
 It was founded 1893 and is home to a unique and challenging links course: the Old Course. Ballybunion has enjoyed welcoming international visitors to the Club for many decades, not only for the high quality of both courses but also for the club's facilities.
The Old Course is the original course at Ballybunion Golf Club and is classed as one of the best golf courses in the world. The first seven holes are a gentle learning curve, (then the layout can be quite challenging) it becomes obvious why it is a luxury golf vacation spot and why it is ranked as one of the best in the world.
Waterville Golf Course
Waterville plays on a coastal region. A remote location, with stunning views of the Macgillycuddy's Reeks mountain range, to the Northeast. Turn 180 degrees southwest and you will get an unmatched view of the beautiful Ballinskelligs Bay. There are only a handful of courses that have a fine and unique collection of memorable golf holes. Waterville has three outstanding par 3's and another three par 5's, when you finish you want to go back and replay. A Deluxe Golf Trip of a lifetime is waiting for you!
The Portstewart Golf Club was founded in 1894 and is set in Ulster's famous Causeway Coast and runs along the River Bann. It combines 73 holes over three remarkable courses; The Strand, The Riverside and The Old Course. The course consists of vast sand dunes that are encircled by the splendid views of the bay and the Donegal hills, making this a spectacular Irish golf trip.
Doonbeg Golf Links is perhaps more famously known internationally nowadays because of it's owner; Donald Trump.  It was designed by two-time British Open Champion Greg Norman and stretches to 1.5 miles of beach and sand dunes.  Another highly popular course in County Clare. It is a 72 par course that plays 9 in and 9 out.  This is definitely a course in which all clubs will be used!  Now know as the Trump International Resort, there's everything  here from luxury suites to fine-dining and a spa health and wellness centre; offering you a deluxe golf vacation in Ireland.
The Old Head Golf Links
The Old Head Golf Links near Kinsale is one of the world's most unique and dramatic courses, built by Ron Kirby, Paddy Merrigan, J. B. Carr and the late Eddie Hackett, in 1977. It sits on a 216-acre headland jutting out more than 2 miles into the Atlantic Ocean. The entire course stretches for more than 7,000 yd, nine holes of play along the cliff-tops but all 18 holes give you a breathtaking view of the ocean. Originally designed as a walking course, visitors are encouraged to walk the old head with a club Caddy to really appreciate the work and stunning views on each hole. Your private Irish will be on standby to drive you back to the luxury of your hotel afterwards!
Lahinch Golf Club is one of the oldest golf clubs in Ireland officially opened in 1927 and is a must on your Customised Golf Trip in Ireland. There are two courses, the Old Course and the Castle Course. The Old Course is designed by Tom Morris/Alister MacKenzie and is the St Andrews of Ireland. It looks out on the Atlantic Ocean and is taxing to play when blustery winds come in off the Atlantic. The Old Course exudes a feeling that cannot be compared anywhere on earth. No wonder it is constantly rated among the top courses and that Golfing Magazine named it Irish golf links winner 2015.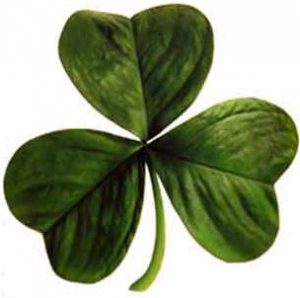 We can help you plan any part of your luxury vacation in Ireland and if you have any questions please do contact us and we'd be happy to help. If you are interested in an Irish Vacation Package and would like more information, please click on the Enquire button below.
All the best,
Mike Ryan
Why not check out our Social Media Page too for news, reviews and lots lots more…
Click Here to Enquire Now
We are pleased to accept these major cards