Irish Golf Trip | Irish Golf Tour the Kerry Way
County Kerry is the most scenic county in Ireland. The scenery on the courses is spectacular with dramatic Atlantic coastline views. For this tour we stay in the lovely town of Killarney and travel back after the last round of golf to the Savoy Hotel in Limerick, just 20 minutes from Shannon Airport. The beautiful sand dunes of County Kerry await you and are ready for you to plan your Irish Golf Vacation today with our company Golf Tours Ireland.
In 1893 Killarney Golf Club was founded by forty members. The Earl of Kenmare, the local landlord, allowed use of some of his land in an area of Killarney called Deerpark and became President of the Club.  A decision in 1936 by the land agent for the Earl of Kenmare to increase the rent for the course jolted the members into looking for an alternative location for the Club. With this is mind Killarney Golf Club Ltd was formed in 1937 to build a course at its present location
There are 3 courses in Killarney Golf Club: Killeen, Mahony's Point and Lackabane. Killeen, re-designed as a more demanding course in 2006, played host to the Irish Open in 2010 and 2011. The course offers both spectacular lakeside scenery and challenging golf to players of all levels, with water features on nearly every hole. Mahony's Point, at 6,800 yards, is ideally located to take advantage of the surrounding countryside and spectacular lake views. Gene Sarazen described the breathtaking 18th hole as "one of the most memorable holes in the world". Lackabane, which opened for play in 1999 is a parkland course and is currently under re-development. While in Killarney have your private chauffeur in Ireland show you all the beautiful scenery and famous landmarks that Kerry has to offer.
The small town of Waterville is famous for two things, angling and golf. Waterville is located on a strip of land that separates the Atlantic from the most breathtaking lakes in the Country. It is a very popular coastal tourist hotspot in South-West Kerry that hosts the annual 2 day AM-AM, dedicated to Charlie Chaplin who often stayed there. Waterville plays on a coastal region. A remote location, with stunning views of the Macgillycuddy's Reeks mountain range, to the Northeast. Turn 180 degrees southwest and you will get an unmatched view of the beautiful Ballinskelligs Bay. There are only a handful of courses that have a fine and unique collection of memorable golf holes. Waterville has three outstanding par 3's and another three par 5's, when you finish you want to go back and replay.
Tralee Golf Club is a rugged and exhilarating masterpiece and Palmer, let nature do most of the work.  The majority of the elevated holes grip tightly to the coast land, giving way to some spectacular scenery from the cliff tops right over Tralee Bay and the Atlantic Ocean.  There are very few links that grab your attention the moment you see them; Tralee golf course is one of those few captivating courses. The 17th hole, called Ryan's Daughter, was named after the award-winning movie by David Lean. It's very unlikely you will ever play a more dramatic-looking course anywhere in the world and one that is, in all honesty, a pleasure to play.
Dooks Golf Club is one of Ireland's oldest and more famous Golf Courses, that should top of your list when planning a luxury golf package in Ireland. Dooks is an unbelievable looking golf experience. It officially opened in 1889 allowing visitors long contoured fairways breath-taking views and treacherous sand dunes. At certain holes at Dooks you will, at times, start to lose focus due to the incredible vibrant colours of the local wild flowers and the dramatic scenes of the McGillycuddy's Reeks mountains to the east and the Glenbeigh hills to the west.
When it opened in 1889 Dooks was a 9 hole course, then in the 1970 (almost 100 years later), came the services of the legendary Eddie Hackett who extended it to its' current amazing looking 18 holes with a variety of gorse, heather and wild flowers. Dooks is a fairly enclosed links and only gentle winds will affect action whilst playing the fairways, this by no means makes Dooks an easy course, (far from it indeed), long, narrow fairways and what seems to be besieged greens, it will bring out the very best of skills in a player.  In other words Dooks offers you a real taste of traditional links golf and a Irish golf vacation at its very best.
Founded in 1893, Ballybunion Golf Club is home to two testing course, the Old Course and The Cashen Course. Ballybunion is in County Kerry, on the southwest coast of Ireland. It was founded in 1893, starting off as a 9-hole course before later expanding to 18 holes, in 1927. Although its' remote location has lead to few championships being held here, Ballybunion Golf Club has been a consistently popular amongst those wishing to be challenged. It's remote location is no concern to as your Irish private chauffeur will get you there and back. The Club has grown in reputation of high standards through the years and has seen many famous faces, including ex-American President, Bill Clinton.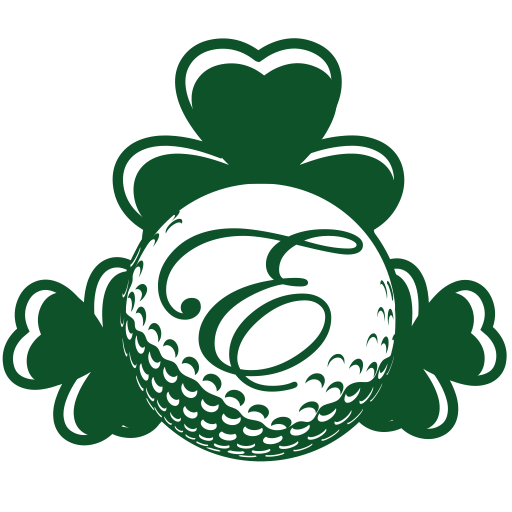 We can help you plan any part of your luxury golf vacation in Ireland and if you have any questions please do
contact us and we'd be happy to help. If you are interested in an Irish Golf Vacation Package and would like more information, please click on the Enquire button below. All the best, Mike Ryan.