Golf Vacations Ireland | Northern Ireland Golf Tours
We offer superb golf tours in Ireland but also can create tours to enjoy golf in Northern Ireland with our specialised company Golf Tours Ireland. The scenery in Northern Ireland is as breathe-taking as the rest of the island and famous features of Northern Ireland that must been seen are the Giant's Causeway and Dunluce Castle.  As always your golf tour will include your own Irish private chauffeur and luxury top class vehicle, to allow you at ease to take in some sight-seeing in between playing courses.
The Royal Portrush Golf Club
The golf club is found in the fishing village of Portrush, in County Antrim in Ireland. It was formed in 1888 it was only a 9-hole course, until 1889 when it was extended to the 18-course (Valley Course). Then in 1929 another 18-hole course (Dunluce Course) was added by the renowned architect, Harry Colt. The Royal Portrush Golf Links hosted the British open in 1951 and 2019. It is situated in front of the White Rocks beach and boasts spectacular views of the 13th century Dunluce Castle. Everything you can expect to see on your Irish golf trip.
Portrush is a popular little seaside resort and has 3 sandy beaches with a coastline that stretches as far as the Giant's Causeway. With an array of pubs and restaurants, there's also arcades and a funfair so there's everything to keep the whole family amused. At the edge of a cliff in Portrush, Dunluce Castle are the ruins of what was once a magnificent medieval castle. This remote castle can be accessed by bridge and has steep drops all around it.
Ardglass Golf Club
Ardglass Golf Club is situated in County Down, Northern Ireland and is an 18-hole links course on the north-eastern coast of Ireland. The Club was founded in 1896 and originally had a 7-hole layout with a total length of less than 1000 yards and a tiny area that is now the 1st and 18th fairways. Over the years the course expanded bit by bit as land was acquired – and in the late 1960s the Club welcomed its first 18-hole layout.
Ardglass is a beautiful course, with hard fairways, small firm greens and some really unique golf holes. The course hugs the coastline, with the Irish Sea visible from all 18 holes and on a clear day it is possible to see across to the Isle of Man. The ever-present coastal wind always adds an extra challenge too!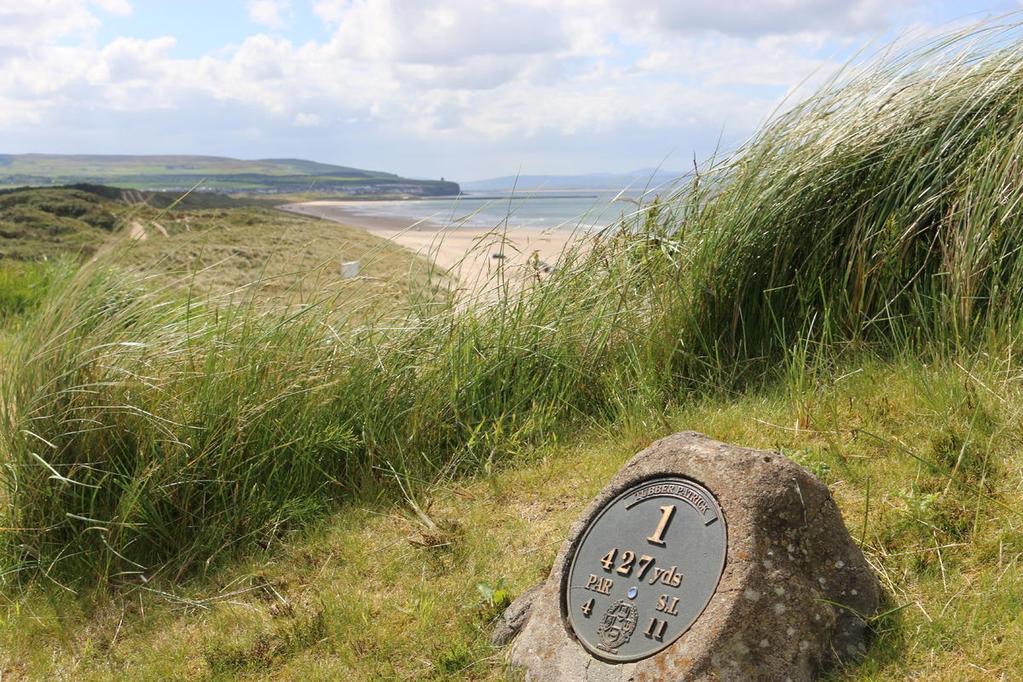 Royal Portstewart Golf Club
The golf club is situated on the magnificent Giant's Causeway coast and was founded in 1894. There is a combination of 73 holes over 3 courses: The Strand, The Riverside and The Old Course. The course consists of vast sand dunes that are encircled by the splendid views of the bay and the Donegal hills.  Set in classic links country the Golf Club has hosted many amateur and professional tournaments through the years, famously one of the qualifying stages of the British Open in 1951 when it was held in the neighbouring Portrush.
Portestewart is a small popular holiday town in Londonderry, Northern Ireland. Portstewart was founded in 1792 by John Cromie and up until then it was little more than a fishing villiage. In Victorian times it was most popular amongst middle-class families. Portstewart beach has a cresent-shaped promenade to walk along and is one of few remaining beaches that allows cars to drive onto it.
Royal County Down Golf Club
This popular Golf Club is high of the list of all golfer's to visit. Founded in 1889 the Golf Club is located in the Murlough Nature Reserve and is in the seaside resort of Newcastle in Co. Down.  At 127 years old, it is one of the oldest Golf Clubs in Ireland and has two 18-hole link courses, the Championship course and the Annesley links. It stretches out over 7,200 yards along the shores of Dundrum Bay, making it one of the most naturally stunning courses in the world.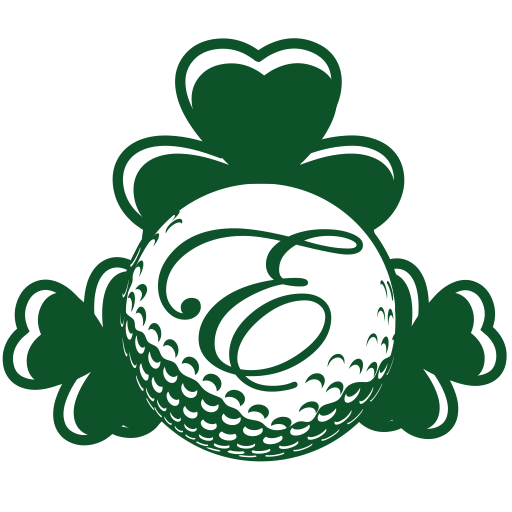 We can help you plan any part of your luxury golf vacation in Ireland and if you have any questions please do contact us and we'd be happy to help. If you are interested in an Irish Golf Vacation Package and would like more information, please click on the Enquire button below. All the best, Mike Ryan.