Ireland Luxury Tour Operator | Seven Beaches to see in Ireland

The scenery in Ireland is known to be lush green landscapes of idyllic views but did you know that Ireland also has some of the best beaches in the world? A vacation in Ireland with Executive Tours Ireland means that it's a bespoke tour and can include any sight-seeing you wish see. Breathe in the fresh Irish sea air and feel invigorated for the rest of your vacation.

Inchydoney Beach, Clonakilty, Co. Cork.
Found in Clonakilty in west Cork, Inchydoney beach is a small island connected to the inland. It is a family friendly beach with a blue flag award. There are two halves of the beach either side of the headland. The Atlantic sea is fresh and clear, also a perfect beach for surfers. An ideal spot for an Irish family vacation. With nearby Cork towns and history to explore with your private Irish chauffeur to escort you.

Dog's Bay and Gurteen Bay, Connemara
Dogs Bay is just a short drive from Roundstone village in Connemara, Galway and is one of the most beautiful beaches in the world. On your Irish vacation you can visit the horseshoe shaped bay with more than a mile long stretch of white sandy beach. It backs on to Gurteen Bay, and together they form a tombolo which juts out into the Atlantic Ocean. The wild headland which stretches out into the Atlantic between the two beaches is an area of great beauty and is a fantastic walk where you will be surrounded by water on three sides.

Brandon Bay Beach, Co. Kerry
This idyllic beach is found in the Dingle Peninsula in county Kerry. It is one of the top windsurfing locations in Ireland and is home to many windsurfing schools for anyone wishing to learn! The Brandon mountains are the stunning backdrop of this beach and a popular hiking spot. Nearby is the famous town of Dingle and it's friendly Dolphin. A private driver when visiting this area of Ireland is a popular choice as the narrow Irish country roads can be difficult to navigate for those not used to them.

Keem Bay Beach, Achill Island, Co. Mayo
Found in Mayo, Keem Bay is an island that is practically uninhibited. This means it's one of the most unspoiled, picturesque bays in Ireland. The fine sand beach and clifftop walks make this an escape from the everyday busy lifestyles and an Irish vacation to remember. Keem Bay is also a popular fishing location and Achill's famous shark fishing industry.

Easkey beach, Co. Sligo
Found by the nearby village of Easkey in Sligo this is another popular surfer's beach. It is on the popular 'Wild Atlantic Way' route and the name means 'abundance of fish'. A rocky beach consisting of limestone and fossils with a lot of seaweed also found on the seashore. It is a popular tourist area because of it's location, water sports and of course beautiful Irish scenery.

Curracloe Beach, Co Wexford
This blue flag beach is found in Wexford and just 2 km from Curracloe village. It is a soft sand, popular beach frequented by nature lovers and sunbathers. It is a bustling area during the summer months but it's 11 km long beach can cope with all the visitors. Take in the eastern coastal views during your trip to Ireland.

Silver Strand, Co Donegal
The Silver Strand is a horse-shoe shaped beach situated at Malin Beg, County Donegal and is also known as Trabane Strand. This hidden gem is accessible via sea or by foot down a series of steps, but rest assured your personal driver in Ireland will get you as close as possible! However, because the beach is surrounded by cliff it means it's a natural sun-trap. It is amongst the beauty of rural Ireland.
These were just a few of the beautiful beaches that Ireland has to offer and a sample of the luxury vacation in Ireland that awaits you. If you are interested in an Irish Vacation Package and would like more information, please click on the Enquire button below:

Alternatively, if you would like to call us directly Toll Free from the US or Canada the number is 1 888 793 0416
All the best,
Mike Ryan
Have you checked us out on Trip Advisor yet? To have a look at what our guests have to say about our Customized Tours Ireland packages, simply click the Trip Advisor icon below: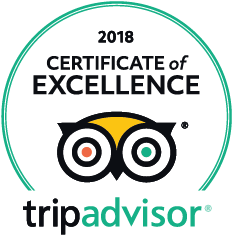 Why not check out our Social Media Page too for news, reviews and lots lots more…