Irish Tours St. Patrick's Day | St Patrick's Day in Ireland
St Patrick's Day (or the Feast of Saint Patrick); a cultural and religious celebration of all things Irish, the culture, the music, the dancing and of course some traditional Irish tipple. Ireland is a country that has a population of 7 million but is considered home to 70 million, everyone can be Irish for a day. Join Executive Tours Ireland for St. Patrick's Day and an Irish trip of a lifetime you will never forget.
Nobody throws a massive nationwide party like Ireland and St. Patrick's Day is no exception. Every town and city in the country has a parade on the 17th of March in celebration of St. Patrick. The festivities continue throughout the day and long into the night over a pint of black stuff (Guinness!). If there's ever a date to choose a private trip to Ireland then 'Paddy's Day' is a day to include.
Besides all the celebrations – what is the day really about?..St Patrick. According to history he was captured as a slave by Irish pirates from his home in Britain. He escaped 6 years later and returned home but travelled back to Ireland to serve as a bishop. March the 17th is apparently his date of death although dates of St Patrick's life are uncertain. Legend has it that St. Patrick banished all the snakes from Ireland, however, there is no evidence that snakes have ever existed in the country as the climate cannot support them.
One of the most popular events of St Patrick's Day are the parades. The very first parade was held in New York and not Ireland in 1762. Saint Patrick's Day is celebrated in more countries than any other national festival, everywhere from Tokyo to Australia celebrate this fun-filled day. There is also a big one is in London, typically the weekend closest to St. Patrick's Day. There is no place like Ireland to see the parade and celebrate in true Irish style, these festivities must be a part of your Irish vacation.
The biggest and most famous of parades can be found in Ireland's capital, Dublin. The celebrations here go on for days. It is a perfect chance while on a private tour of Ireland during the St. Patrick's Day festivities to explore everything Dublin city has to offer. It's home the houses of Parliament, Dáil Éireann – Houses of the Oireachtas, the meeting places of the Government of Ireland and also the Four courts, with Ireland's Supreme Court and High Court based here. A visit to Dublin can be include in any of our bespoke tours of Ireland.
Of course you can't mark a trip to Ireland around the 17th of March without also visiting the famous St Patrick's Cathedral. It was founded in 1191, it is the largest church in Ireland and named after St Patrick, who baptised Christians nearby over 1500 years ago.  It's the National Cathedral of the Church of Ireland and major refurbishment took place in 1870's as it was feared the building was nearly collapsing.
Shamrocks are a famous symbol of Ireland and also worn by many on St. Patrick's Day. It's no surprise then that St. Patrick deemed the shamrock a symbol of Irish identity. The shamrock means 'little clover' differentiating from the four leaf clover. The three leaves on a shamrock represent the Father, Son and Holy Spirit.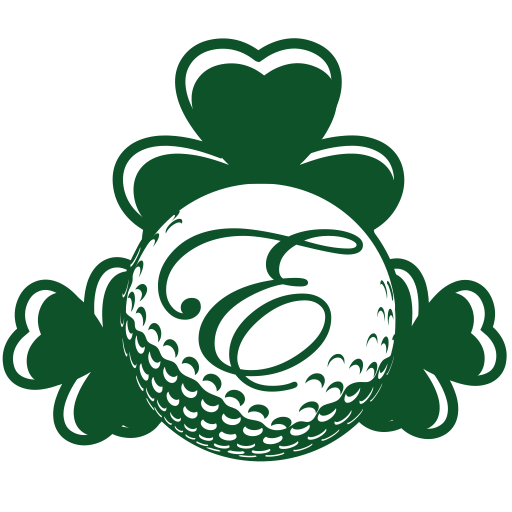 We can help you plan any part of your luxury vacation in Ireland and if you have any questions please do
contact us and we'd be happy to help. If you are interested in an Irish Vacation Package and would like more information, please click on the Enquire button below. All the best, Mike Ryan.