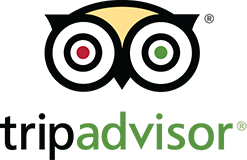 Have you checked us out on TripAdvisor?
---
Click here to see what our clients say about our flexibility and how we take care of you in a very special Irish way!
Brendan McCarthy
Brendan McCarthy was our driver for a 15 person family trip and he was PERFECT! Couldn't have asked for a better person to keep us interested during the drive and on time for all of our spots. He was great with everyone from the Grandparents to the kids, and would definitely recommend him to anyone else looking to see all of Ireland.
Olivia,
June 2019
We miss himself Dobs!
I will begin with the owner Mike Ryan. I started planning my two week trip to Ireland to celebrate my thirty fifth anniversary and to bring my dear Sharon O'Brien to her homeland as she always dreamed almost a year before we arrived in Shannon. Mike was instrumental in reviewing our travel plans advising when a day was too packed with adventures and what adventures we should take advantage of. Over too numerous to mention emails Mike developed an idea of who we were and what we liked and when at last we agreed upon a final plan much of the credit goes to Mike's organizational abilities.

However, let's get to the true star of the show, our dear Dobs aka Dermot O'Brien. I have a sneaking suspicion that Mike connected us to Dobs as my Sharon Dobs were both of the O'Brien clan. Dobs became a third member of our family over our nine days together. If I was wedded to someone for nine days and approximately eight hours per day perhaps one would say enough, stop talking. NOT OUR DOBS! He was a gentleman, a story teller par excellence, and a damned nice guy. He was punctual. He was polite. What I liked about Dobs was the communication between the three of us. When we would begin or end a day we would discus the next day's travel. We were, on a daily basis adjusting, refining and planning strategy to get the perfect days. Dobs knew places off the beaten track. When most would take a left Dobs would take a right turn down a country road to discover the most exquisite sights. From Valencia Island to the high lands and farmlands. Dobs seemed to know every Irish man and woman wherever he took us. He knew a special farmer who let us go up his drive to get to the Cliffs of Moher away from the crowds. He took us to ancient ruins not on any travel book pages. When he would roll into a town he would call out to shop keepers, farmers and restaurant owners. Dobs would always introduce us as the "honeymoon couple" to people we would meet. I can say without any hesitation that Dobs O'Brien was one of the nicest men we ever met. This man made our trip to Ireland a dream come true. We send our love to Dobs(Mike make sure Dobs reads this please.) Dobs, send me an email and I will send you my pictures of me on The Game of Throne iron throne.

I can recommend without hesitation to all who want a true adventure, one that will take you to the roads less traveled, to the bucket list places, to hiking the Dunloe Gap, climbing Diamond Hill to email Mike Ryan and certainly ask for Dobs. Finally, Dobs, Sharon and I send our best wishes to herself, the lovely Rose.
Neil & Sharon,
June 2019
Excellent Service
We visited Ireland for the first time in April amd had specific things in mind to visit but were open to alternatives as well. In reading reviews, we decided to contact Mike, who was very quick to respond and lay out several options for touring Ireland. We wanted to spend one day at the Jamieson/Middleton distillery in Cork. Unfortunately, the day of, a big storm was coming in so Liam, our driver, gave us a couple options on how to spend the day. We decided to go with Galway which is a quaint little cobblestone street on the west coast. While we were walking around Galway and enjoying the pubs, Liam was able to get a refund for our missed Jamieson tour!
Our second day with Liam brought us to Belfast where we visited 'both sides' of the city and received amazing commentary from Liam, who is very well versed in the history of Ireland as well as Belfast. We then visited the Titanic shipyard and had a lovely lunch at the Titanic hotel restaurant.
We thoroughly enjoyed our 2 days with Liam and would advise to book with Mike if you are looking for a friendly, comfortable, historic tour of the beautifully green Ireland!
Ang,
April 2019
Visited Kenmare for 2 days, Galway on the third
Our driver, Brendan McCarthy (the "Navigator") made the trip special and enjoyable. His affable nature was contagious, from his singing to telling us stories about everything we saw and experienced. He was a total gentleman who guided us on our journey and made us laugh along the way! He was the best guide we could have had.

When I travel back to Ireland I will request "Brendan the Navigator" to take care of us wherever we go!
Peter,
June 2019
Private Day trip to Blarney Castle and Jameson Distillery and Private Day trip to Cliffs of Moher
Executive Hire is a high class private tour company. You get what you pay for! We were a family of four and both trips where excellent. The vehicles where new Mercedes vans and the driver had a cooler of waters for day. The cliffs tour had fog in the morning so the driver took us to a Birds of Prey show and caravan tour. We loved the bird show and really anyone that wanted to hold an eagle or an owl got the chance. My adult kids loved it and probably the highlight of the trip. After stopping a great place for lunch we went back to the cliffs. Our driver took us past all the tourist parking and went to a farmer that we paid and let us drive right to the top. This saved hours of hard walking and we were right there at the top taking amazing pictures. Our driver Liam was our driver for the cliff day and he was very engaging. The other tour to Jameson was very nice. I have done two bourbon distillery tours in Kentucky and this blew them away with the detail and tasting. The Blarney Castle was nice and the rest of my family loved it but I have to admit I'm scared of heights and was quite stressed until I got back down from the top. Just a warning, if you afraid of heights, may want to avoid going to the top to kiss the stone.
In conclusion, I think Executive Hire is a top shelf company that you can trust to set up your tours privately.
Jeffrey,
July 2019
A week in Ireland
My family(wife and adult children) and I had a wonderful week touring Ireland. Our trip was a combination family sightseeing and golf trip and Mike Ryan set up a nice itinerary that kept both the golfers and non-golfers happy. Brendan was our guide who met us in the airport and spent the week with us showing us not just the typical Irish attractions but also many lesser known places that made our trip special. He became part of the family!
V C,
May 2019
First Trip to Ireland!
We explored the southwest counties of Ireland with the help of our excellent tour guide Adrian Hopkins aka "Hoppie." Having such an outstanding driver/navigator/historian made all the difference. Executive Hire took care of all the details and all we had to do was enjoy the trip.
Sarah,
July 2019
Ireland 7 day tour
Eamonn are driver was great! He was punctual, friendly and the Mercedes van was spotless. He took us to all of our prescheduled stops. Also, while traveling he would inform us of the history or unusual information of the area. We enjoyed the numerous times he went off the beaten path. Several of his stops were the homes or farms of his Irish freinds who in turn would invite us in for tea. Through the conversions we learned a lot of local history and heard funny stories. Visiting a local working dairy farm was very interesting and fun.
I would recommend Executive tours and our driver Eamonn to anyone visiting Ireland. We hope to return soon and have the same experience with them.
John,
July 2019
Wonderful No Hassle Tour of Irelands West Coast
A family trip to celebrate my 70th birthday. Ten of us traveled to Ireland. We spent two days in the Dublin area, then had booked with Executive Hire to drive us to Dingle and throughout the Dingle Peninsula. First of all, I have to say that arranging our van and driver with Mike Ryan was so easy! He was friendly and on top of things throughout the booking process, came up with a wonderful itinerary with us and was happy to work with us on any and all changes. I felt the fee for the driver was more than worth it for none of us having to drive and miss all the beautiful scenery!
On the day our Dingle experience began Paul Hays, our driver, was early and prepared to show us a comfortable and enjoyable ride and he did not disappoint. Paul was quick to tell us that this was our vacation and we only had to let him know if we needed a convenience stop or if we had questions, etc. He was friendly and very helpful. We made one stop at a motorway convenience center so we could use the rest rooms and get a snack. Then we were off for Adare where we stopped to shop a bit and have a nice lunch followed by a walk around the park. It was a bit of work to get us all together and back at the van, but Paul was not in the least put out. From there we continued on to Dingle where we pulled in for groceries before heading to our VRBO home we had rented. Even though we were making work a bit past his workday, Paul reassured us that we should relax and enjoy our vacation and that he was at our disposal. Seriously, we could not have asked for a more genial chauffeur. We felt very safe with him as he was a very good driver. He went far above what we expected and would definitely recommend him and Executive Hire any time!!
June 2019
7 Magnificent Day Tour of Southern Ireland
A wonderful trip was had by all, thanks to Executive Hire and the best ever driver/guide, by the name of Eamonn Quigley. We highly recommend this as the only way to tour. One couple had been to Ireland before (drove & toured themselves) and my husband and I were new to the country. Eamonn started out by meeting us at the airport with a warm welcome; he sat down to get to know us, review our tentative itinerary and give a few other suggestions for the day/week before hitting the road. I cannot go into everything we did and saw as I'd take up too much of your time. What I would like to share is that Eamonn's suggestions and eagerness to make this trip ever so memorable was spot on. While traveling he/we shared stories with one another, he pulled over multiple times to point out/get out to explore historical sites we'd never have learned about on a big bus tour or self guided. He shared a lot of history and was very knowledgeable; always had an answer to our questions. If we saw something or shared an interest he went over and above to deliver. We left Ireland feeling like we had forged a new friendship and memories to last a lifetime.
July 2019
Superb Service – Could Not Have Been Better!!
seat custom Mercedes Sprinter. Then onto Trump Doonbeg and Dromoland Castle where he took our adult children into Ennis and Limerick. Paul was attentive, informative, full of great conversation, and went above and beyond to make sure we have the most pleasant and memorable trip possible! He knocked it out of the park.

Mike Ryan was a superb professional from start to finish helping us plan our trip and answered my many questions quickly and very informatively. Thanks very much Mike!

We have used Executive Hire during our prior trips to Ireland and can share that we will continue to use them in the future for our trips "across the pond"!! We highly recommend them!!
J Kathleens,
July 2019
Extraordinary 2 week tour of Ireland-Heroic efforts by Mike and Alfie!
I don't usually write reviews but feel compelled to do so to report the extraordinary service of Mike Ryan and his wonderful driver Alfie Earls on our recent trip to Ireland. On my first conversation with Mike, he told me that my family would be treated as his personal guests to Ireland and he would handle every detail. We started by developing an itinerary for our 14-day trip. I researched extensively (compulsively) to find the best sites, hotels, attractions, etc. that I thought my family would enjoy. Mike worked and reworked our schedule, adjusting hotels and travel repeatedly, ever mindful of our budget. He helped us determine which options would fit and which options wouldn't work. In spite of numerous requests and iterations, he never lost patience with me (although it was deserved) and our final schedule was ultimately set. This is when it gets complicated. Approximately one month prior to our trip, we learned the 2 of our group of 7 would need to return to the States only 3 days into our trip. I called Mike and he helped devise a plan on short notice to accommodate this issue. He set up a separate trip for our group of 2 starting a week before our original arrival date. The remaining 5 would rendezvous in Dublin and tour together for 3 days. This change in the schedule was done at very little additional cost, as he was able to get refunds from previously booked hotels. All was well and our group of 2 was having a fabulous time with Alfie who cared for them as if they were his own. This plan was great until the flight for the remaining 5 in our group was cancelled. We were not able to get to Dublin for an additional 48 hours, ruining our plans to spend time together. Again I called Mike and explained the situation. He promptly adjusted our schedule, extended our trip for an additional 2 days, provided a driver for an additional day and found hotel rooms for those days. He did so without any additional costs! When our luggage could not be located, Alfie worked for hours trying to track it down. Our last bag was delivered on Day 7 of our trip, long after American Airlines had abandoned interest in locating it. Alfie, not American Airlines, was able to locate the luggage and have it delivered. This trip could have been a disaster, but was salvaged by the flexibility and hard work of Mike and Alfie.

When we booked this trip, we expected a driver who would transport us from place to place, period. What we got in Alfie was so much more and hard to describe. Alfie made certain that we arrived at each destination safely. At sites of interest, he would somehow beat us to the ticket office to negotiate the best prices. He facilitated early check-in to hotel on one occasion and upon entrance, Alfie made the hotel staff aware of our arrival as if we were someone of importance. After check-in, Alfie would find us in the restaurant or pub to made certain we were safe and to make sure our accommodations were acceptable. He was extremely flexible while touring. We altered my meticulously planned schedule daily as new interests or opportunities arose. He made daily suggestions and always asked for permission to proceed. He worked tirelessly for us and never returned to the hotel until we asked to do so. On one occasion, a schedule conflict precluded us from attending both a sheepdog demonstration and a falconry experience. Alfie sensed the disappointment in my children and later called me aside. He arranged for a private falconry experience with Falconry Kerry on a Sunday morning, which turned out to be a highlight of our trip. Alfie arranged guides to the Gap of Dunloe tour, which made it a very special event. Patrick was not just the jaunting car driver but a local sheep farmer who lived his whole life in the Gap. The boat driver who conducted our tour was a fifth generation waterman and ecologist who spends his free time when not doing boat tours, you guessed it, in his boat, on the water. The local insight from these two made for an incredible experience and I can't thank Alfie enough for arranging this excursion. At the end of our trip, I asked each family member to pick the single best part of the trip. We visited spectacular scenery on the Dingle peninsula, Slieve league and the Ring of Kerry, we explored ancient tombs at Newgrange and isolated ring forts, we climbed through medieval castles, drove hovercrafts, crossed the Carrick-a-Rede bridge, visited quaint towns and villages, stayed in luxurious castle accommodations, experienced traditional Irish music at the Cobblestone and numerous other activities. Without hesitation, each and every family member responded to that question with one simple word… ALFIE! In essence, Alfie WAS our trip to Ireland. He exemplifies the reason to travel. His kindness, quick wit, commitment to creating the best possible experience, tireless work ethic and most importantly his friendship will never be forgotten. I cried when we parted.

If you are looking for a high quality, infinitely flexible, worry-free trip to Ireland: your search has just ended. Contact Mike Ryan at Executive Hire and I am certain that within 15 seconds of your conversation you will know this to be true. Mike's initial promise to me turns out not to be completely accurate. We were not just treated as his personal guests – we were treated like Royalty.
July 2019
Executive Hire Provided a Wonderful Trip Across Ireland
Thank you Mike Ryan for your help coordinating a wonderful trip for my family and me. Your patience and abundant humor with our last minute itinerary changes were greatly appreciated! Larry, our driver, was fantastic! He was very knowledgeable, patient and accommodating. It was great to travel in style with some of our Irish relatives. It allowed us to relax, and enjoy the beauty of Ireland while hearing about our family history and visiting with friends and relatives in Listowel. It was worth every penny to create priceless memories. We'll see you next time!
June 2019
Very nice day
We had 10 people with us on this day tour off the cruise ship, and it in every way met or exceeded our expectations.

Our driver was extremely helpful and flexible, the castles we toured, and the museums were excellent.

The vehicle was very nice – a new 16 passenger van. They also have smaller ones for groups that aren't as large as ours.

I would surely book with them again!
B Panon,
July 2019
Great week in Ireland for a large family vacation!
First of all, if you are planning a trip to Ireland, you are in for a treat! The people, landscape, activities, and Guiness make for an incredible vacation. We just returned from a one week vacation and had a party of 8 ranging from grandparents to my youngest who is 8 years old. From my first contact with Mike Ryan, his attention to detail and willingness to explore different options in our itinerary were so appreciated. He was very thorough in his planning and quick to communicate. After several exchanges by email and phone we arrived on a great plan for our one week stay.

The professionalism and detail exhibited by Mike, carried through once we arrived in Ireland. We arrived in Shannon and used Executive hire for the next 6 days. Our driver Alfie was waiting for us with a smile as promised. The Mercedes coach was unbelievably comfortable for our large group. Captain's chairs all with individual charging stations, wifi, stocked minifridge with drinks and snacks, and a table with seating at the back allowing us to play cards to pass time during times of a longer drive. Our trip included 2 nights in Limerick, 3 nights in Killarney, and 2 nights in Dublin. For the first 5 nights/6 days we had Alfie as our driver and the sights, planning, timing, activities all exceeded our expectations. For our time in Dublin we felt we could navigate on our own using public transportation. It was easy to see the sights using public transportation, but after our last 6 days of being spoiled, we all said we missed having Alfie around to show us Dublin. Mike and Alfie did an exceptional job of tailoring a vacation to suit a wide range of ages and we left with a true love of Ireland.

Lastly, my main reason to post a review is to compliment and thank Alfie for his outstanding care as our driver. He was punctual, safe, full of interesting facts, a great guide for our exploring, and just an all-around fun guy to have around. He would anticipate our every need. He is well connected with the people at the sights we visited allowing for excellent arrangements, dinner reservations, and there were even times when he saw to it that our kids could stay a little longer in the pubs at night to enjoy the Irish music! Even though he was not serving as our driver in Dublin, he was helpful in pointing out sights and making suggestions for how to navigate the city as we drove to our hotel in Temple Bar. When we parted in Dublin, I was misty-eyed and my kids were giving him hugs like they had gained a new family member.

With the beauty of Ireland, it would be difficult to not have a great time no matter how you choose to see the country. But, if you are looking for a stress-free vacation, excellent service, and a guide for the memory books then Mike and Alfie are your answer.
Jeff,
July 2019
Trip of a Life Time
Our second time using Executive Hire, Mike made both visits to Ireland Grand

Mike Ryan gave our group of 14 a treasured gift of Brendan "the Navigator" for our 7 day trip of southern Ireland. Along with Mikes special itinerary, Brendan added knowledge and laughter to all other aspects of our journey. Brendan also added a very heart warming special, unscheduled stops at locations that he picked up from some of the group. The 9/11 memorial for the FDNY personnel in Kinsale, was for me very special.

If you need a great tour operator, with wonderful drivers and top of the line motor coaches; contact Mike, you will not be disappointed.
Ereid,
August 2019
Executive hire Brendan McCarthy driver
Brendan McCarthy was an excellent driver who went above and beyond to make sure our trip was a success
He was so knowledgeable about every place
He took us to local places which a tourist might not usually go or know about …
And he had a great sense of humor
Which added to the fun of our trip
Our bus was super clean
Great experience with Executive Hire
Driver Brendan McCarthy
We would request him again and definitely recommend him to any friends who were thinking of traveling to Ireland
Eileen,
August 2019
Ireland Trip
We were a group of 14 people from New York to Ireland. Many of us it was our first visit to Ireland. All I can say it was one of our greatest trips. The itinerary was planned out perfectly by one of people in our group along with our driver Brendon McCarthy who did a fabulous job. The trip, the towns, the sites were unbelievable and Brendon did and excellent job point out areas of interest, telling us the facts and legends as we went along. He knew the ins and outs of getting through the some of the issues tourist face with long lines at some of the sites and made the whole trip very enjoyable. I hope to come back again soon to see more of the country. Thank you again to Executive Hire and to our driver Brandon McCarthy.
BFS,
July 2019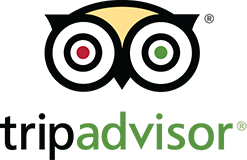 Have you checked us out on TripAdvisor?
---
Click here to see what our clients say about our flexibility and how we take care of you in a very special Irish way!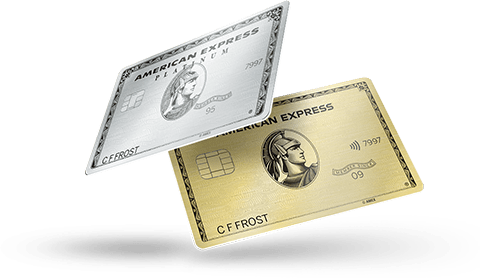 Our number one card, and Industry Partner,
is AMERICAN EXPRESS
We also accept these major cards