Luxury Tours Ireland | The Love of Ireland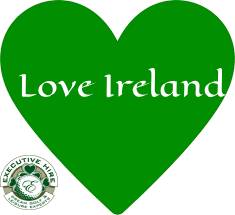 We're always hearing from our guests about their love for Ireland. There's something so special and magical about it that they can't quite put their finger on it. What exactly turns a deluxe tour of Ireland into a trip of a lifetime?  And, what is it about a trip to Ireland that people love so much? What you should be asking is what isn't there to love?! Here's a few things to love about Ireland that many will agree on..
Green
An obvious comment people make when they vacation in Ireland is it's so green.  Seeing is believing and it really is a spectacular sight when you are landing in Ireland, it is really green.  It's not called the emerald isle for nothing! Even during the harshest winters the lush green grass never does really go away. This is predominantly to do with all the rain, not to fear whenever you decide to visit your private driver in Ireland will be on standby with an umbrella at all times.
Food and Drink
In Ireland we love our food and drink, each is quite famous worldwide. An Irish meal almost always has potatoes as a staple part of the diet and the cuisine is great comfort food on a typical rainy day.  What deluxe tour of Ireland would be complete without a pint of the black stuff? Guinness of course is one of the most popular drinks in Ireland and exported throughout the world but we also have created some fine gins and whiskys. You can even take a tour of the Guinness Storehouse and  Jameson distillery to observe (and taste) your favourite tipple.
History
The island is thought to be 12,500 years old and of course with that comes an abundance of history. From ancient Ireland to the almost 100 year old Free State Ireland.  A private tour of Ireland means that you can discover the ancient land of saints and scholars, from the Hill of Tara to key historical sites of events such as the Easter Rising. A luxury Irish tour operator will create an itinerary to see as much of the history behind Ireland as possible.
The Culture
One important thing that makes Ireland so special is the culture we fought for many centuries to hold onto. Our Irish music and céilí's have followed our heritage around the world, with many songs infamous in modern cultures. Our Irish language is still part of our school curricullum today and evidence can be found on our buildings and road signs. Of course the famous 'River Dance' really put Irish dancing on the map again and it revived many other cultures desires to learn it.
The Scenery
The scenery is some of the best in the world in Ireland and simply breath-taking. The green landscapes of idyllic views, make up some famous landmarks such as the Cliffs of Moher and the Giants Causeway. There are even 80 tiny islands dotted off the coast of Ireland and the views from there are just as phenomenal. A luxury vacation in Ireland with Executive Tours Ireland means that it's a bespoke tour and can include any sight-seeing you wish see.
The Craic
The craic in Ireland is mainly down to the people, some of the best in the world. On St. Patrick's Day we like the world to join us and everyone can be Irish for a day! Irish people like to laugh and are very friendly, we love when people choose a vacation in Ireland and it's no wonder that many places in the world claim Irish ancestry (33 million Americans).  There are many other reasons to love Ireland but the rest you will have to wait and see for yourself!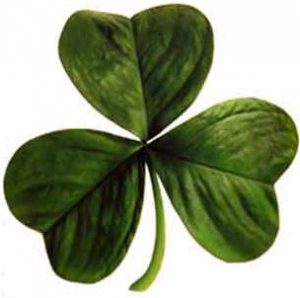 We can help you plan any part of your luxury vacation in Ireland and if you have any questions please do contact us and we'd be happy to help. If you are interested in an Irish Vacation Package and would like more information, please click on the Enquire button below.
All the best,
Mike Ryan
Why not check out our Social Media Page too for news, reviews and lots lots more…
Click Here to Enquire Now
We are pleased to accept these major cards