Personal Chauffeur Ireland | Touring More of Kerry
We already posted previously about our Very Kerry Tour and highlighted some fantastic places to visit in county Kerry. There is still so much more to see in one of the most beautiful places on earth and we have more suggestions of must-see places in the 'Kingdom of Kerry'. Our tours are fantastic for international travellers (bookings are open for 2021) or very Irish families wanting a staycation and taking opportunity to explore parts of Ireland they may never have seen. All our tours can be booked as separate day trips or overnight stays with top accommodation and the very best rates. All complete with your very own private Irish chauffeur in a top class, spacious, luxury vehicle.
Muckross House
The stunning Muckross House is a nineteenth century Victorian mansion. Located close to the shores of Muckross Lake, and is in the heart of Killarney National Park. Muckross House was designed by well-known architect William Burn and built for Henry Arthur Herbert and his wife, Mary Balfour Herbert, it took 4 years to complete. In anticipation for Queen Victoria's visit in 1861, the Herberts commenced work on the Gardens in 1850. Through the years the developments of the Gardens continued with additions of the Sunken Garden, the Stream Garden and the Rock Garden.
Torc Waterfall
The Torc Waterfall is just outside Killarney but, with a private driver, you'll have no problem finding this spectacular waterfall. It rises 70 to 80 feet high and if you walk a little bit further up some steps, you see the surrounding breathtaking views. A must-see in Killarney. Ladies view is another breathtaking part of Killarney's landscape, it's situated between Kenmare and Killarney on the infamous Ring of Kerry and is a spectacular viewing point high above all three Lakes of Killarney.
Slea Head
The Slea Head drive is a fantastic loop that will bring you to the must-see historical sites, villages and scenic views that this extraordinary Peninsula has to offer. Discover the ancient Gallarus Oratory and the Beehive Huts that this historical drive will take you to. Dingle Peninsula also boasts the second highest mountain in Ireland, Mt. Brandon, a very popular hiking trail.
Gap of Dunloe
The next day will see you returning to Killarney and a trip to the Gap of Dunloe. The Gap of Dunloe is also known as the gap of the common land, here the roads are narrow so the traditional jaunting cars (horse and buggy) would be perfect! It takes you through the mountains, beautiful lakes and valleys of Kerry. At the summit of the mountain, a light lunch is highly recommended at the Lord Mount Brandon's Cottage.
Ross Castle
Sitting on the edge of Killarney's lower lake, Ross Castle was built in the 15th Century by O'Donoghue Mor and was taken by General Ludlow in 1952. It was, however, one of the last buildings in Munster to hold out against Cromwell's forces before surrendering and is still standing strong today. It's a majestic building that contains 16th and 17th Century furnishings and has recently been restored. You can take a boat ride on the lakes of Killarney here also.
Ring of Kerry
On the Ring of Kerry you'll find the famous Molls Gap, a passing from Kenmare to Killarney with scenic views of the Macgillycuddy's Reeks mountains. Named after Moll Kissane, ancestor from the nearby Kissane sheep farm owner, who ran a small pub during the construction of Killarney in the 1920's. The rocks at Moll's Gap are formed with Old Red Sandstone and with it's stunning views there's the perfect opportunity to take some holiday snaps. You can also have a unique shopping experience at Avoca Handweavers and relax afterwards in the cafe. Molls Gap runs through Kissane Sheep farm, a family-run farm for over 150 years. It is your chance to see sheep-dog trials, sheep shearing and even adopt a sheep! A very unique tour.A private tour of Ireland can be arranged for any county or you like with a bespoke itinerary, contact us today.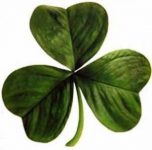 We can help you plan any part of your luxury vacation in Ireland and if you have any questions please do contact us and we'd be happy to help. If you are interested in an Irish Vacation Package and would like more information, please click on the Enquire button below.All the best,Mike Ryan