Ireland Private Guided Tours | Unusual Facts About Ireland
Ireland is one of the most popular tourist destinations in the world with various countries tracing ancestry back to here. We are a land of myths and tales but there are some facts about Ireland you may not know…
The national flag of Ireland is referred to here as the tricolour or 'trídhathach na hÉireann' in Irish. Created in 1848, the Irish flag of three equal stripes is a nod to the Irish political landscape. The meaning of the colours of the flag are; Green- represents the Irish catholics, Orange- represents Irish Protestants and White- represents the hope for peace between them.
St. Patrick's Day on March the 17th is celebrated as much outside country as it is in the country itself! The man himself (St. Patrick) was in fact not Irish, he was born in Britain and kidnapped by Irish pirates who brought him to Ireland.  He also did not 'drive the snakes' from Ireland, the country is not the right climate for snakes to inhabit. St. Patrick was believed to have brought Christianity to Ireland and used the shamrock to illustrate the holy trinity.
Guinness… one of the most famous alcoholic beverages in the world! Such confidence Arthur Guinness had in it that he took out a 9,000 year lease on the Dublin brewery.  Today Guinness is brewed in 49 countries and it takes 119.5 seconds to pour the perfect pint.  Ireland is not the country that consumes the most Guinness, both Britain and Nigeria consume more.
The tragic Titanic's last port of call was Cobh in county Cork, Ireland. An extra 123 boarded there with only 44 surviving when it sank. In memory of the gigantic ship, Cobh has a museum called the Titanic Experience.  Here visitor's can see the original White Star ticket office along with a personal tour guide of certain replicas of the ship, like the sleeping quarters a 3rd class passenger would have experienced.
Irish (gaelige) is Ireland's first language and is one of the oldest in Europe. English is it's second language but is now spoken more in Ireland than Irish.  Areas of Galway, Kerry, Cork and Donegal still speak Irish daily as their primary language but also most can speak English.  The Irish language is still an important part of the curriculum in schools up until school leaving age of 18 years.
More Irish live outside Ireland than in. The country with the largest number of Irish migrants is the United Kingdom, including Northern Ireland with about 500,000. The United States, which has 132,280 Irish migrants, comes in second on the list. Irish migrants, many times these number claim Irish ancestry.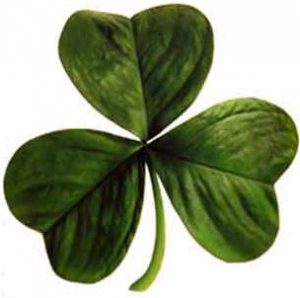 We can help you plan any part of your luxury vacation in Ireland and if you have any questions please do contact us and we'd be happy to help. If you are interested in an Irish Vacation Package and would like more information, please click on the Enquire button below.
All the best,
Mike Ryan
Why not check out our Social Media Page too for news, reviews and lots lots more…
Click Here to Enquire Now

We are pleased to accept these major cards