Family Vacations Ireland | A Cork-er of a Tour!
We offer many different tours of Ireland and will fit is as much sight-seeing as possible to give you a vacation of a lifetime. Cork is a part of our southwest tours and is simple one of the most beautiful places in the world. The name comes from the word 'corcach' meaning 'marsh' and it is the second largest city in Ireland. Here's some of the touring you will experience in Cork..
Blarney Castle, an ancient feature in Cork has been rebuilt twice since its' original structure of wood. In the 13th Century it was replaced with stone before being demolished in the 15th Century and rebuilt again by the King of Munster, Cormac McCarthy.  This is the castle that can be seen standing today, although it's partially in ruins it's always worth seeing a castle during your trip to Ireland.
A famous feature of the castle is the Blarney Stone. For over 200 years, millions of people have been travelling to Blarney from all over the world specifically to kiss the stone. Kissing the stone involves lying down and kissing it backwards!!
There are many legends about the Blarney Stone but the common one is that whoever kisses the stone is gifted with eloquence and persuasiveness.  Making this a very unique part of your trip to Ireland!
Near the castle is Blarney Woollen Mills, here you can purchase authentic traditional Irish gifts (Irish linens, lace & Waterford Crystal). A perfect opportunity to get keepsakes from your trip or to bring some home to loved ones.  If you do buy a lot your private Irish chauffeur will be on standby with your luxury vehicle… it also has massive boot space!.
In Middleton, Cork you will find the Jameson Whiskey Distillery.  As one of the popular tipples in Ireland, the distillery has created the Jameson Experience tour, allowing people to explore the distillery to see for themselves the secrets to perfecting the 'uisce beatha' (whiskey, meaning 'water of life' in Irish), with perhaps a litte taste! The enormous vats of whiskey can be seen in this unique Irish private guided tour which includes watching a film about the process.
The English Market can be found in Cork City centre and is Ireland's most famous covered food market.  The market attracts people from all over Ireland and further, it even was honoured to visited by the Queen of England in 2011.  There's a mix of traditional Irish food's but also exciting new foods on the market.  It's famed for its' fresh produce and has been at its present site since 1788.
Now to the luxury accommodation… Hayfield Manor is a famous 5 star deluxe Hotel in Southwest of Cork.  As it's family-owned it gives a unique experience to luxury accommodation and houses magnificent gardens.  All bedrooms in the Hayfield have their own signature style and with antique settings in each, they exude comfort.
A stop to Cork is highly recommended on your vacation to Ireland and be included in any itinerary, just chat to Mike and he will make sure you see as much as possible during your Irish tour.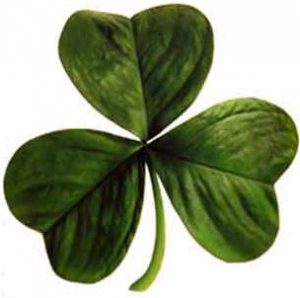 We can help you plan any part of your luxury vacation in Ireland and if you have any questions please do contact us and we'd be happy to help. If you are interested in an Irish Vacation Package and would like more information, please click on the Enquire button below.
All the best,
Mike Ryan
Why not check out our Social Media Page too for news, reviews and lots lots more…
Click Here to Enquire Now
We are pleased to accept these major cards