Luxury Golf Vacation Ireland | Bespoke Golf Tour Dublin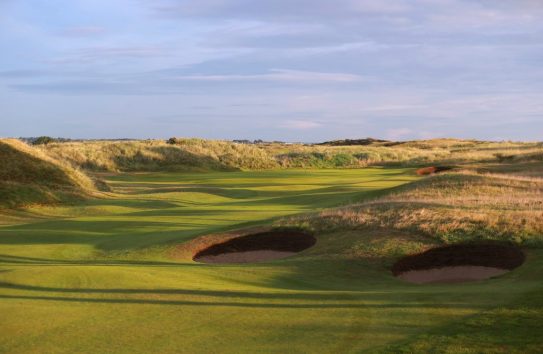 We love talking golf and offering you the absolute premium golf tours in Ireland. Mike Ryan has personally selected every single course we recommend and will leave no stone un-turned until you have the very best golf vacation in Ireland. We are looking towards our capital today for some of the top Irish golf courses, here's some golf clubs in Dublin..
The Royal Golf Club, Dublin is 131 years old, making it the second oldest Golf Club in Ireland.  The golf links cover 65 hectares of land and is uniquely on an island (Bull Island).  It is a spectacular place to golf and can be accessed via the causeway or the famous wooden bridge.  The rebuild and design of the links (by the famous Harry Colt) is very traditional and the redesign in the 1990's by Martin Hawtree ensured that Colt's original design was respected while upgrading.  Providing a more challenging links for golfers and a popular Irish golf vacation resort.
The Island Golf Club was designed in 1890 and is one of the 12 first Golf Clubs to be founded in Ireland ( it's the third oldest in Dublin).  It is an island and is surrounded by striking scenery, Donabate beach, Broadmeadow Estuary and the Irish sea.  This spectacular Golf Club has made a priority of protecting its' heritage and beautiful nature around it.  In 2015 it was ranked as number 13 in Golf Digest Ireland's top 100 courses in Ireland. In the past you could only reach the island by boat but now you can have a private Irish driver take you directly to the course in luxury and style.
The Baltray (Co. Louth Golf Club) is one of the most enjoyable links and unique golf tours in Ireland. It is laid out on 190 acres in two loops, it is between the Boyne river and the Irish sea. Designed by Tom Simpson, the loops on the course (each 9 holes) wind through the natural sand dunes and, along with a number of teeing areas, provide a tough challenge for even the most skilled of golfers.  There is also a full practise area to warm up before-hand.
The European Golf Club was designed when Pat Ruddy wished to create a challenging and modern links, while continuing to improve them through the years. Spread over 7,000 acres there are views of the Irish sea on almost every hole (it makes it a breath-taking golf tour in Ireland!).  The infamous 7th hole is considered one of the best par 4's in the world, there are also many other signature holes on this course.  The incredible sand dunes also create an impressive part of the links.
The K Club was designed by, the notable, Arnold Palmer and hosted the Ryder Cup in 2006 and is the venue for the European Open Championship every July.  This prestigious Golf Club found in Co.Kildare has two golf courses: the Palmer Ryder Cup Course and The Smurfit Course. Resting on 550 acres the Golf Course has countless man-made lakes throughout which is apparent in holes 15th to 18th.  A very memorable golf trip of Ireland will be made here.
Portmarnock Golf Club opened in 1894 with just 9 holes, it was later extended to an 18- hole course in 1896 and then a further 9 holes joined the course in 1971.  This distinguished course, designed by Bernhard Langer, is 117 years old. Portmarnock was also the venue for the first Irish Open in 1927.  Upon his visit there Tom Watson's view on Portmarnock was" There are no tricks or nasty surprises, only an honest, albeit searching test of shot making skills." Portmarnock was also the venue for the first Irish Open in 1927.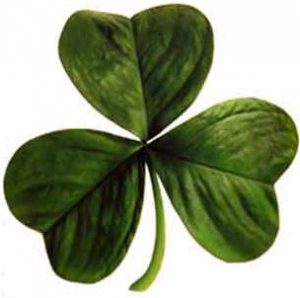 We can help you plan any part of your luxury vacation in Ireland and if you have any questions please do contact us and we'd be happy to help. If you are interested in an Irish Vacation Package and would like more information, please click on the Enquire button below.
All the best,
Mike Ryan
Why not check out our Social Media Page too for news, reviews and lots lots more…
Click Here to Enquire Now
We are pleased to accept these major cards