Luxury Family Vacations Ireland | Famous Irish People

Ireland is famous for it's culture, history, sights, scenery and also there's a few famous people through the years. For such a small country Ireland has produced some of the most famous musicians, movie stars and politicians in the world. It would be very difficult to name them all but here are the ones that stand out …

Ireland's well know names on the Emerald Isle may not be very well known throughout the world but they are historical figures. The notable historical point of history for Ireland was following the Easter 1916 rising. After years of rebellion it gained independence from England and became a separate repulican country (minus 6 counties).  Some of the leaders of the rebellion were: Eamon De Valera, Michael Collins, Patrick Pearse, James Connolly, Thomas Clarke , Sean Mac Dermott, Joseph Mary Plunkett, Eamonn Ceannt, and Thomas MacDonagh. Many streets in Ireland are named after the well-known figures.  A tour of Ireland will also take you to the main landmarks in which the 1916 Rising took place.

Not born in Ireland but all four of  John F. Kennedy's grandparents were children of Irish immigrants who left their homeland during the 19th Century. The former president of the United States had a strong connection to his heritage throughout his term and life. In 1963, 5 months before his assassination, he embarked on a tour of Ireland. JFK referred his visit as "the best 'four days of his life'"

Born in County Meath in Ireland, Pierce Brosnan moved to England when he was 12. There he trained as the famous actor we know today, he is now a permanent resident in California. Some of his more memorable movies are Mrs. Doubtfire and of course as James Bond in 4 blockbusters.

Bono; so famous he doesn't even need a last name! The Irish lead singer/songwriter of band U2 which he co-founded in 1976. With 22 Grammy's the band really needs no introduction. Bono is also known for his activism for social justice causes and has held many benefit concerts in support of his causes. In 2015 Bono along with the Edge was named the 35th most influential song-writer of all time by Rolling Stone.

Liam Neeson hails from Northern Ireland and originally trained as a teacher before turning to acting. Neeson is an iconic movie star and has a long trail of titles behind him, such as; Love Actually, Star Wars, the A-Team and the Taken trilogy. The notable Irish film that Neeson played lead role in was Michael Collins, one of the famous  leaders of the 1916 rising. He has been nominated for an Academy award, a BAFTA and three Golden Globes.

Bob Geldof rose to fame as the lead singer of the band the Boomtown Rats, penning the the infamous song 'I don't like Mondays'. Besides the music scene Geldof is very much an activist, he co-found the charity super group Band Aid with Midge Ure.  Their song 'Do they know it's Christmas?' is one of the best selling singles of all time and raised much needed funds for famine relief in Ethiopia. Geldof has been awarded many titles for his contributions to notable causes. He has been labelled "an outstanding contribution to international social justice and peace" and was awarded a KBE by the Queen of England, Elizabeth II.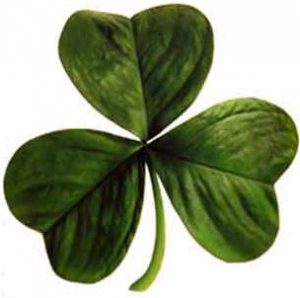 There are many reasons to visit Ireland besides the extraordinary talents born from the Emerald Isle! If you are interested in an Irish Vacation Package and would like more information, please click on the Enquire button below:

Alternatively, if you would like to call us directly Toll Free from the US or Canada the number is 1 888 793 0416
All the best,
Mike Ryan
Have you checked us out on Trip Advisor yet? To have a look at what our guests have to say about our Customized Tours Ireland packages, simply click the Trip Advisor icon below: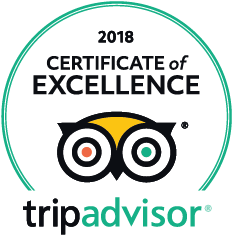 Why not check out our Social Media Page too for news, reviews and lots lots more…