Irish golf Vacation Packages | The Best Masters Tournament Winners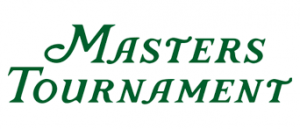 The Masters Tournament 2019 final is nearly upon us and all eyes will be watching to see who the champion of 2019 will be. The famous golf competition was established in 1934 and takes place every year on the same course; the Augusta National Golf Club. As well as winning the coveting title and the sought-after 'Green Jacket', the Masters champions are automatically invited to play in the other three majors (the U.S. Open, the Open Championship (British Open), and the PGA Championship) for the next five years. They also earn a lifetime invitation to the Masters. An Irish golf package includes visiting the courses played by some of the famous Masters champions. Here are some of the best winners..

Jack Nicklaus holds the record and won the Masters Tournament six times between 1963 and 1986, he is the oldest winner of the Masters. At 79 he is now retired but many regard him as the greatest golfer of all time. Nicknamed the 'golden bear' he finished his career with 73 victories and has been hugely involved with golf course design.

Arnold Palmer won the Masters four times. He is regarded as one of the greatest and charismatic golfer's of all time. It is widely thought that he had a huge social impact on golf's behalf, due to his humble background and plain speaking. With a career spanning six decades before he passed away in 2016, he was part of the 'big three' with Nicklaus and Player.

Tiger Woods holds the record with Palmer of winning four Masters Tournaments. Woods won his first Masters in 1997 by 12 strokes in a record-breaking performance and was also the youngest to win at 21 years old. He continued to take the golf world by storm and dominated the first decade of the 21st century.

Nick Faldo has won 3 Masters Tournaments, the first in 1989. He is a renowned player dedicated to the game which he claims he became 'addicted' to at the age of 14 years old in his hometown in England. After his retirement Faldo became a leading golf analyst for CBS Sports and has also joined BBC Sports for cover of the Open Championship. However, the major record that Faldo holds is shared with Woods and Nickclaus; it is for the most consecutive wins in a row of the Masters, two.

Along with Faldo the following players also have won three Masters titles; Jimmy Demaret, Gary Player, Sam Snead, and Phil Mickelson. The very first winner was Horton Smith (he won the tournament twice) and 2018's winner is Patrick Reed. Many of these famous faces have been part of Irish golf tours and some have had input in the design of many golf courses in Ireland. The big question remains; Who will take home the 2019 'Green Jacket'?

Alternatively, if you would like to call us directly Toll Free from the US or Canada the number is 1 888 793 0416
All the best,
Mike Ryan
Have you checked us out on Trip Advisor yet? To have a look at what our guests have to say about our Customized Tours Ireland packages, simply click the Trip Advisor icon below:

Why not check out our Social Media Page too for news, reviews and lots lots more…