Ireland Luxury Tour Operator | Irish Christmas Traditions
Christmas in Ireland is very similar to other parts of the world.  Similar to our American friends we like to do things a bit 'extra' when it comes to festivities! Religious beliefs aside, an Irish Christmas is all about spending time with family and friends. At Executive Tours Ireland we love when guests choose this time of the year to visit our beautiful country and make sure they'll have an Irish trip of a lifetime they'll never forget. Here's some of the Christmas traditions you'll expect to see in Ireland.
In Ireland it is a tradition that most households put up a tree and decorations. In recent years there have been fantastic displays of houses covered in lights and decorations throughout the country.  All cities and most towns have their 'turning on of the Christmas lights' ceremony, a wonderful community celebration to mark the official beginning of the Christmas season.
We're used to seeing all the Hollywood movies depicting a snowy Christmas… it's very rare that will happen in Ireland. As we continue to dream of a white Christmas in Ireland, the reality is perhaps a damp, rainy Christmas! We have had snow during the Christmas season on some occasions but in recent years the weather has been particularly warm. If you are planning a tour of Ireland during the Christmas season and want to see some snow then we can certainly point you in the right direction of any events that may have snow machines!
Food at Christmas in Ireland is similar to other countries but of course we like to do things a little differently!  For example; even though a turkey dinner is the Christmas dinner of choice, did you know that in Ireland we accompany the turkey with ham?? Brussel sprouts are also the vegetable of choice (although many people don't like them, they are just traditionally part of the meal!). Christmas pudding and traditional Irish Christmas cake all come with unique Irish recipes, many households place the usual alcohols in these treats (brandy, whisky etc) but being Irish we also like to place Guinness in everything. Mince pies and mulled wine are also a must!!
Ireland is still a predominantly Catholic, religious country.  At Christmas-time the nativity is not forgotten and there will be nativity scenes through-out the country.  Many households still place a candle in the window of their house on Christmas eve to light the way for Mary and Joseph. Christmas eve mass is also a strong tradition, including of course attending on Christmas day. Many households used not open any presents until after Christmas mass but this tradition is not as common anymore. Santa Claus is of course a massive tradition in Ireland and one both young and old still enjoy.
Choosing to spend a Christmas vacation in Ireland does not mean leaving your own traditions behind. Mike Ryan will endeavour to create an itinerary that will mean you have a Christmas and tour of Ireland of your dreams.  We offer 5 star hotels/castles who will create a home atmosphere for you here on our Emerald Isle. There are Christmas markets in every county and city, ready to welcome you and help you embrace all Christmas traditions, not just our own.  We are now taking bookings for Christmas 2020/2021, contact us today!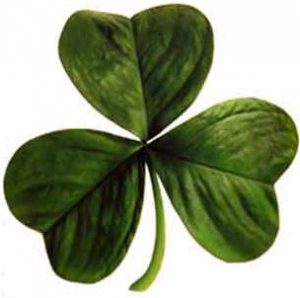 We can help you plan any part of your luxury vacation in Ireland and if you have any questions please do contact us and we'd be happy to help. If you are interested in an Irish Vacation Package and would like more information, please click on the Enquire button below.
All the best,
Mike Ryan
Why not check out our Social Media Page too for news, reviews and lots lots more…
Click Here to Enquire Now
We are pleased to accept these major cards