Irish Golf Tours | 
Irish Golf Tours 2020/2021  
The best thing about booking your 2020/2021 Irish Golf Package with Executive Tours Ireland is that we  can customise any tour to make your Golf Trip to Ireland one to remember. We have a variety of tours and can balance Golf with sight seeing or; offer Golf Tours in Northern Ireland and Scotland. There's something for all the family. One of the most important parts of your tour will be your Irish private driver who will be very friendly and flexible, and will go above and beyond to make sure you have the time of your life in our very beautiful country.  Here's just some of the fantastic Irish golf tours created by Mike Ryan…
Luxury Southwest Ireland Golf Experience
An Irish golf tour for 6 days of pure Irish Dream Links Golf, in the beautiful sand dunes of Ireland, in the spectacular South West of Ireland. One of the popular golf courses on this tour is Lahinch Golf Club and is one of the oldest golf clubs in Ireland. Officially opened in 1927 and is a perfect start to a Customised Golf Trip in Ireland. There are two courses, the Old Course and the Castle Course. The Old Course is designed by Tom Morris/Alister MacKenzie and is the St Andrews of Ireland. It looks out on the Atlantic Ocean and is taxing to play when blustery winds come in off the Atlantic. The Old Course exudes a feeling that cannot be compared anywhere on earth.
Dublin's Treasured Links
Ireland's East Coast is fast becoming a mecca for golfers with these championship links located so close to Ireland's capital of Dublin. After a day on the links, enjoy Dublin's bustling nightlife. One of the signature course on this 6 day golf trip to Ireland is (Baltray) County Louth's Golf Club. It sits on natural sand dunes firmly placed between the Boyne river, to the south and the Irish Sea, to the east. The natural landscape was ideal for a links layout. Tom Simpson designed the course so that no two holes run in the same direction, making the unpredictable wind that comes from the coast a deceptive factor. It is undoubtedly one of the countrys' finest links courses and home to superb golf in Ireland. It hosts the east of Ireland Amateur Championship every year.
10 Rounds of Irish Dream Golf
Play Ireland's national treasures. During your trip you'll stay in luxurious five-star properties that celebrate the charm of this ancient land and its people. This tour is a perennial favourite for golfing purists. We play the best 9 links courses on the island of Ireland and you will be in dreamland playing dream golf. Mike Ryan's guarantee. One of the featured course is Portmarnock. It is one of Ireland's classic Golf Clubs founded in 1894 and, as testament to the quality of the design, the first ever Irish Open Amateur Championships was held here in 1896, just two years after it was opened. Almost a hundred years later, the Walker Cup was hosted by the Portmarnock Golf Club in 1991.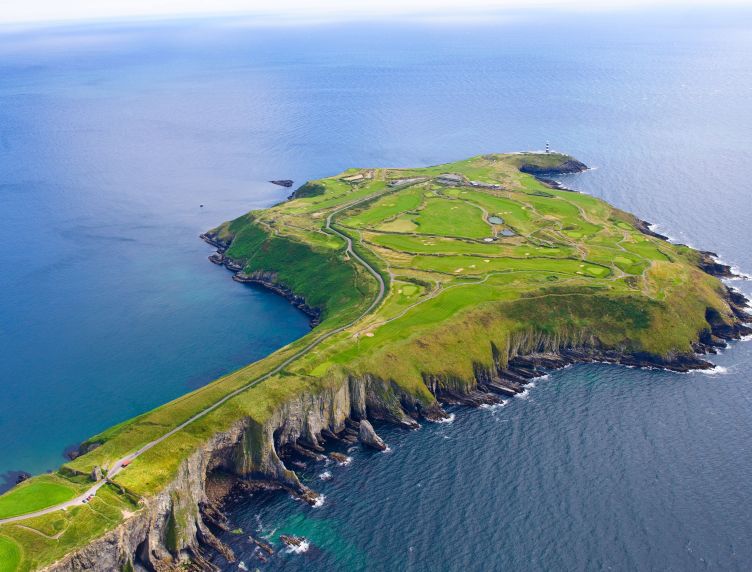 The Best of North and Southwest Combined
Experience the best Irish links courses North and Southwest. Stay in deluxe hotels where you can experience true Irish hospitality amid fabulous Irish scenery.  The Old Head Golf Club is one of the featured golf courses on this Irish tour. The course is built on a unique 220-acre diamond shaped piece of land that stretches 2 miles into the Atlantic from the mainland, the links' cover 180 acres with the remaining 40 acres encircling the course. Old Head is one of the most exhilarating place to play golf, you actually feel as though you are on the edge of the world. This Golf Course is a must see on your Customised Golf Trip of Ireland
Customised Dream Golf
This is a specialised tour and we can put together any Golf Tour from Ireland, Northern Ireland or Scotland.  As this is a tailored tour you will need to book this very early in the year or even the year before. One of the many features of these tours is: St. Andrews; it is a seaside town northeast of Edinburgh, on Scotland's east coast. It's known for its many golf courses, including the Old Course, with the landmark Swilcan Bridge at the 18th hole.  Putting courses from Scotland into this tour you may need to book 12 months in advance. Book early, pick your courses and we'll do the rest.
Mike Ryan's Choice
This special Golf Tour of Ireland is designed by Mike Ryan, primarily for couples or small groups who want to experience the best Ireland has to offer. The luxurious accommodations, breathtaking scenery that Ireland has to offer. This Tour works better if you fly into Dublin Airport and out of Shannon Airport, or vice-versa. Non-golfers will be treated to the most magnificent scenery in the Emerald Isles. Mike says enjoy every moment. One of the popular golf courses included is: Tralee Golf Club; located in Co Kerry, on southwest coast of Ireland. Tralee Golf Club was designed by the one-and-only Arnold Palmer.  Surrounded by the Atlantic, Tralee offers breathtaking views on all sides, a perfect choice for a private golf tour of Ireland. The area surrounding includes castles, distant islands, towering mountains and the famous beach that was featured in the film, Ryan's Daughter. Tralee Golf Course is considered a golfer's paradise.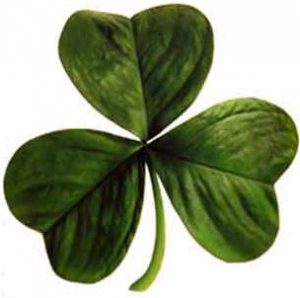 We can help you plan any part of your luxury vacation in Ireland and if you have any questions please do contact us and we'd be happy to help. If you are interested in an Irish Vacation Package and would like more information, please click on the Enquire button below.
All the best,
Mike Ryan
Why not check out our Social Media Page too for news, reviews and lots lots more…
Click Here to Enquire Now
We are pleased to accept these major cards