Golf Vacations Ireland | Irish Golf's Great Return
Irish golf is set to have the greatest comeback of all time in 2021. Golfer's all over the world are just waiting to get back on the golf courses and Irish golf courses in particular are set to have the busiest year yet in 2021. The famous JP Mc Manus Pro Am in Adare Manor will now take place next year instead of this summer. Also the beautiful manor has been selected for the Ryder Cup in 2026, it's a very exciting time for Irish golf.
Mike Ryan will leave no stone unturned to make sure you are treated as a VIP in Ireland. You will have your own Irish private chauffeur, driving you in a top spec luxury vehicle. Here's just a taster of some of the best courses in Ireland …
The Royal Portrush Golf Club
A special place to mention is the Royal Portrush Golf Club. We are delighted that an Irish man Shane Lowry won last year's Open 2019, Portrush last hosted the Open in 1951. The now famous golf course is found in the fishing village of Portrush, in County Antrim in Ireland. It was formed in 1888 it was only a 9-hole course, until 1889 when it was extended to the 18-course (Valley Course). Then in 1929 another 18-hole course (Dunluce Course) was added by the renowned architect, Harry Colt. Everything you can expect to see on an Irish golf trip.
Adare Manor Golf Course
Adare Manor is also a popular Irish golf vacation choice but has also just received fantastic news. The golf course was chosen to host the Ryder Cup 2026. It is no surprise as Adare is home to the number one Golf Course in Ireland and world-renowned golf course architect Tom Fazio assisted with the new improvements during it's massive renovation. Every golfer's dream is to play the best golf courses in the world, then look no further than a golf trip to Ireland. Team that with The JP McManus Pro Am 2021 (rescheduled from this year) and you will have a Irish golf vacation of a lifetime!
Old Head Golf Course
Extending over 2km out onto the Atlantic, the Old Head Golf Course rests on 7220 acres of land. It's located in Kinsale, Co. Cork, famously known as the as the nearest point to where the Lusitania was sunk by a German torpedo during World War 1, in 1915. The course was originally designed as a walking course and though challenging this is still encouraged today. The dramatic surroundings of clifftops, makes this a very memorable golf tour in Ireland
Royal County Down
The Royal County Down is located in the seaside resort of Newcastle in Co. Down and was founded in 1889. At 127 years old, it is one of the oldest Golf Clubs in Ireland and has two 18-hole link courses, the Championship course and the Annesley links. It stretches out over 7,200 yards along the shores of Dundrum Bay, making it one of the most naturally stunning courses in the world.
Lahinch Golf Club
Found County Clare, Lahinch is a popular surfing resort with its' world-famous Golf Links Course. Founded in 1892 it was redesigned and the new 18-hole course was opened in 1927. It has two 18-hole courses, the Old Course and the Castle Course. Lahinch hosts the annual South of Ireland Championship, an amateur golf tournament, since 1895. It's signature hole 'The Dell' is famously known all around for it's tough play, it is a 150 yards par 3. The Golf Club is set on the edge of the beach with surrounding sea views, it's no great surprise that Golfing Magazine named it Irish golf links winner 2015.
Dooks Golf Club
Found in County Kerry, in 1889 the original 9 holes were laid out in Dooks Golf Club. It was unique as at the time it was one of only ten Golf Clubs in Ireland. In 1899 the additional 9 holes were added, making Dooks the first 18-hole Golf Course in Kerry. As a 127 year-old Course has long contoured fairways and the Mc Gillycuddy's Reeks mountains to the east. It is an enclosed links so wind speeds of other courses shouldn't effect play here. However, this doesn't mean it's an easy course and still requires a skilled player to take it on. It is traditional golf to a tee for a superb Irish golf tour!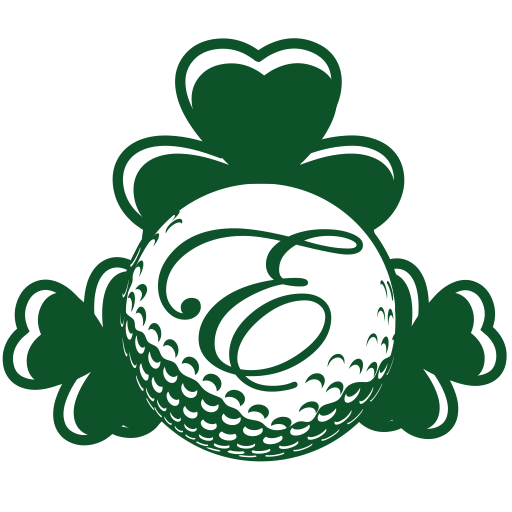 We can help you plan any part of your luxury vacation in Ireland and if you have any questions please do contact us and we'd be happy to help. If you are interested in an Irish Vacation Package and would like more information, please click on the Enquire button below. All the best, Mike Ryan.