July's Top 6 Golf Courses | Golf Tours Ireland
All eyes are on the Royal Portrush in Northern Ireland as the Open 2019 has begun. Ireland has some of the best Golf Links the world has ever seen. Put an Irish Golf Trip on your list today and experience all the wonderful championships and tournaments that take place here. The Emerald Isle will be all you need for a luxury golf vacation in Ireland and Executive Tours Ireland have selected some unique golf courses for you to play. Here's just a few…
The Open 2019 has officially begun in the Royal Portrush Golf Club, it last hosted the open in 1951. It is found in the fishing village of Portrush, in County Antrim in Northern Ireland. Portrush Golf Club was formed in 1888 it was only a 9-hole course, until 1889 when it was extended to the 18-course (Valley Course).
Then in 1929 another 18-hole course (Dunluce Course) was added by the renowned architect, Harry Colt. It is situated in front of the White Rocks beach and boasts spectacular views of the 13th century Dunluce Castle. Everything you can expect to see on an Irish golf trip.
Extending over 2km out onto the Atlantic, the Old Head Golf Course rests on 7220 acres of land. It's located in Kinsale, Co. Cork,  famously known as the as the nearest point to where the Lusitania was sunk by a German torpedo during World War 1, in 1915. The course was originally designed as a walking course and though challenging this is still encouraged today. The dramatic surroundings of clifftops, makes this a very memorable golf tour in Ireland.
Lahinch Golf Club is one of the oldest golf clubs in Ireland officially opened in 1927 and is a must on your Customised Golf Trip in Ireland. There are two courses, the Old Course and the Castle Course. The Old Course is designed by Tom Morris/Alister MacKenzie and is the St Andrews of Ireland. It looks out on the Atlantic Ocean and is taxing to play when blustery winds come in off the Atlantic. The Old Course exudes a feeling that cannot be compared anywhere on earth. No wonder it is constantly rated among the top courses and that Golfing Magazine named it Irish golf links winner 2015.
Tralee Golf Club is located in Co Kerry, on southwest coast of Ireland. Tralee Golf Club was designed by the famous; Arnold Palmer.  Surrounded by the Atlantic, Tralee offers breathtaking views on all sides, a perfect choice for a private golf tour of Ireland. The area surrounding includes castles, distant islands, towering mountains and a famous beach. Tralee Golf Course is considered a golfer's paradise, these stunning links represent a worthy challenge to players and is widely considered one of the finest 18 holes in Ireland.
Also known as (Baltray) County Louth' the Golf Club sits on natural sand dunes firmly placed between the Boyne river, to the south and the Irish Sea, to the east. The natural landscape was ideal for a links layout. This course is straight-forward with very few blind spots or surprises, it is the actual layout that is so demanding. It is undoubtedly one of the countrys finest links courses and home to superb golf in Ireland. It hosts the east of Ireland Amateur Championship every year.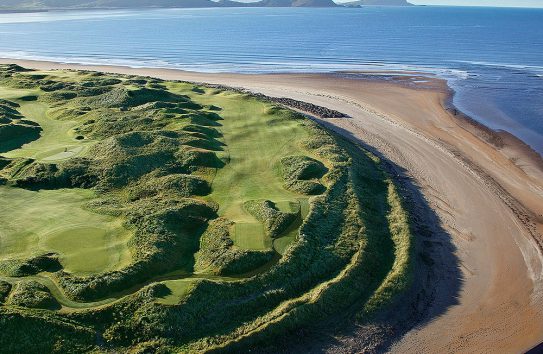 Waterville is located on the beautiful Ring of Kerry, constructed by course architect, Eddie Hackett, it has long been a favourite luxury golf vacation spot for discerning golfers. Surrounded by the Inny River and open Atlantic Ocean, Waterville was recently updated by Tom Fazio the world renowned architect and was praised by Mark O'Meara and Tiger Woods for its near perfect design. Waterville hosted the Kerry Gold Classis from 1975-1977, (which was won by Tony Jacklin) and since been a regular vacation spot for David Duval and the late Payne Stewart.
Shortly after the tragic death of Payne Stewart in a plane crash, in 1999. Waterville golf club unveiled a bronze statue of him which was attended by professionals, family and friends.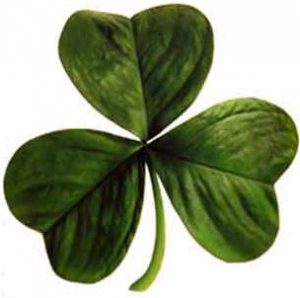 We can help you plan any part of your luxury vacation in Ireland and if you have any questions please do contact us and we'd be happy to help. If you are interested in an Irish Vacation Package and would like more information, please click on the Enquire button below.
All the best,
Mike Ryan
Why not check out our Social Media Page too for news, reviews and lots lots more…
Click Here to Enquire Now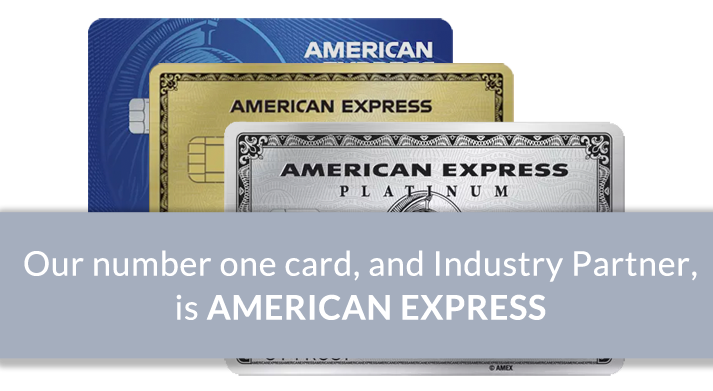 We also accept these major cards