Ireland Golf Tours | Six Steps to Improve your Golf Swing
You've seen by now the golf tours in Ireland that we can arrange, you've seen the beautiful photos and our fantastic reviews. So what's left to do (besides booking your golf trip to Ireland!!) ?? Spend time practising your golf skills! Everyone has a different style from the professionals to the golfers who enjoy it as a past-time. We've put together some tips on how to improve your golf swing, this is generic advice only as it's very difficult to offer exact tips without witnessing your ball flight. All of our golf courses in Ireland offer coaching services too, we're happy to arrange this for you.
The first place you start is not on the swing itself, start backwards. You need to look at your performance first and your ball flight before you can determine how to improve on your swing. Starting backwards helps to determine your faults but there are also external factors to consider, distance, wind etc. It also establishes the cause of poor ball flight.
The next thing to consider is your stance and physical position.  The power of a shot comes from the body not the arms, you must be aware of your whole position not just your arms.  You swing with your whole body.  This determines your swing characteristic, once you establish this then it's easy to tweak or change. It could also mean trialling a few different methods and bridging the gap between a poor ball flight and desired ball flight. Also your club position must be aligned, squarely to the swing path through impact.
It's recommended that you keep your hands low, this reduces the height of your shots. The lower your hands, the lower the ball flight. Your forearm should align with your spine (depending on if your right-handed or left-handed) with both elbows and arms forming a tight triangle. This ensures you're rotating your shoulders.
A popular drill is thumbs up to thumbs down drill! It helps to learn how the hands are responsible for lining up the club shaft and the forearm early in the downswing comes from the other side of the world. It also promotes balance and the sense of staying over the ball though impact. This movement slows the closing of your clubface.
As stated above; the power of a shot should come from your body not your arms. This can take some time to master but you will certainly see a difference in keeping your arms static and you'll begin to get the ball in the air more consistently. When the arms tend to swing back too far it breaks your posture, you will then lose control causing mis-hits and lack of distance.
And, finally the bane of every golfer at same stage; hooks and slices.  Many tips will often say it is everything to do with the swing path. One of the other reasons a golf ball curves through the air is the spin imparted on it when the club face is not aligned squarely to the swing path through impact. So as stated above the club position is also highly important.
Just a few tips to help iron out some swing issues, there are many more out there!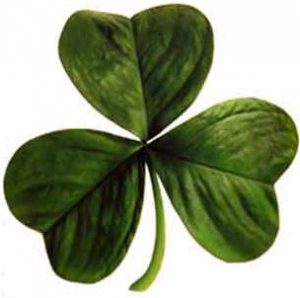 We can help you plan any part of your luxury vacation in Ireland and if you have any questions please do contact us and we'd be happy to help. If you are interested in an Irish Vacation Package and would like more information, please click on the Enquire button below.
All the best,
Mike Ryan
Why not check out our Social Media Page too for news, reviews and lots lots more…
Click Here to Enquire Now
We are pleased to accept these major cards