Private Tours Ireland | Spooky Places to Tour in Ireland
The spookiest season of the year is almost upon us! Halloween is a massive holiday in the United States but did you know that the origins of Halloween are in fact found in ancient celtic Ireland?  The above Irish phrase 'Oíche Shamhna' translates to Halloween or All Hallow's Eve. If you are planning a tour of Ireland then autumn 2021 is a mystical time to visit. We fully celebrate the occasion and because Ireland is an ancient country your private Irish chauffeur will drive you in luxury and safety to a few spooky places in Ireland to visit.
Kilmainham Gaol
Your  private chauffeur tour of Ireland will take you to the historical and slightly eerie Kilmainham Gaol (Jail) in Dublin. It was first built in 1796 and is one of the largest unoccupied jails in Europe. Public hangings used to take place in front of the prison but there were very few hangings from the 1820's onward.  However, many of the leaders of the 1916 Easter rising were executed in Kilmainham Gaol.  Seen at the time as a place of suffering and oppression it's no surprise that the jail was shut down as a functioning prison by the Irish Free State in 1924.  The restoration of Kilmainhan Gaol was completed in 1971 and opened to the public. Several ghostly stories have been told about the gaol. During it's restoration the caretaker reported lights mysteriously turning on and off in the prison chapel. Other workers have reported footsteps and sudden gusts of wind from nowhere. Several children attempting to tour the jail have refused to crossed the threshold.
Ross Castle
Sitting on the edge of Killarney's lower lake in county Kerry, Ross Castle was built  It was one of the last buildings in Munster to hold out against Cromwell's forces before surrendering and is still standing strong today. The castle however is also known as one of the most haunted places in all of Ireland and Britain. It is said that the Baron's (original owner) tragic daughter Sabina haunts the castle. In a story of star crossed lovers that ended in tragic deaths it is thought that Sabina's spirit wanders the castle looking for her love and the 'black baron', his spirit wanders in grief of his daughter.
St Patrick's Cathedral
St Patrick's Cathedral in Dublin founded in 1191, is the largest church in Ireland and named after St Patrick, who baptised Christians nearby over 1500 years ago.  It's the National Cathedral of the Church of Ireland and major refurbishment took place in 1870's as it was feared the building was nearly collapsing. It also is said that the ghost of a black Newfoundland dog had been seen sitting by the statue of Captain John Boyd, the dog's master who drowned at sea. The loyal pet spirit has also been seen laying on his masters grave. Your driver guided tour of Ireland will bring you to the Cathedral, make sure you report back if you see the beloved dog!
Torc Waterfall
Although not considered haunted there can be an eerie feel to the waterfall and is prone, especially during foggy weather. Torc means 'wild boar' in Gaelic, legend has it that a man was bewitched and turned into a boar, he burst into flames and was plunged into devil punchbowl lake and the waterfall was formed. The Torc Waterfall is just outside Killarney but, with your Irish private driver, you'll have no problem finding this spectacular waterfall. It rises 70 to 80 feet high and if you walk a little bit further up some steps, you see the surrounding breathtaking views. A spooky must-see in Killarney.
Muckross House
The beautiful Muckross House is a nineteenth century Victorian mansion it's located close to the shores of Muckross Lake, and is in the heart of Killarney National Park. There are many spooky tales about the mansion, with visions and music being heard. The fact that it attracted Bram Stoker (Dracula creator) to visit the Abbey and graveyard gives it the seal of approval. It is thought that two of his stories may have been inspired by this location. It's an essential part of your private tour of Ireland and the whole Killarney experience.
Molls Gap
In the middle of the sheep farm is Moll's Gap, a passing from Kenmare to Killarney with scenic views of the Macgillycuddy's Reeks mountains.  The gap itself is not considered to be particularly spooky but the lake nearby is.  Lough Brinn was visited by a Japanese TV crew in 2004 as they heard news that a monster was living there. The sights report is was similar to a black pig but a creature in the water. It has been reported several times.
Banshee
Last but not least is the famous Irish Banshee. There are many Irish myths and stories, this one in particular is the scary sound of the Banshee. To hear wailing and the shrieking of the Banshee is not a good omen in Irish myth, it meant the death of a family member.  The Banshee is a spirit woman with many different descriptions though more have claimed to have heard her rather than seeing her.  She is thought to have long flowing hair and her eyes are red from crying and grieving. She can have the form of a young or an old woman and will only be heard during the night.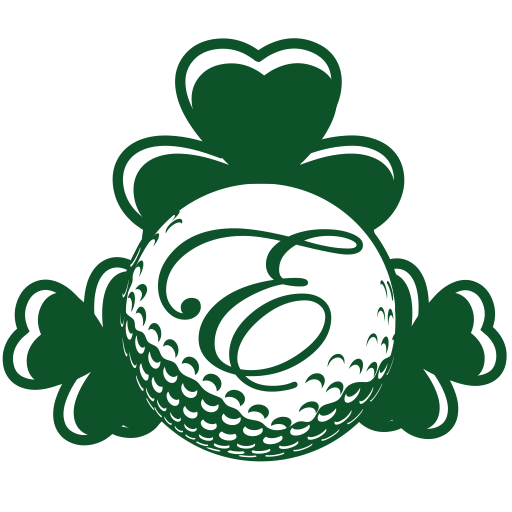 We can help you plan any part of your luxury vacation in Ireland and if you have any questions please do contact us and we'd be happy to help. If you are interested in an Irish Vacation Package and would like more information, please click on the Enquire button below. All the best, Mike Ryan.