Private Escorted Tours of Ireland | The Islands of Ireland

Ireland itself is known as the Emerald Isle but did you know that Ireland is also surrounded by a cluster smaller of islands? In fact, there are 80 islands of significant size around the Irish coast. It's definitely worth taking a vacation to Ireland to check out the serene beautiful little islands, many of which or uninhabited.  A true taste of Ireland and an added bonus of an Irish private chauffeur to escort you to every one.

The Aran Islands are a group of three charismatic islands of the coast off Galway Bay, Inis Mór (the largest), Inis Meain and Inis Oírr. The natives of the Islands all speak Irish as their first language but most are also fluent in English.  The islands can be accessed by ferry or by plane. The fictional 'Craggy Island' from the famous TV comedy Father Ted is in fact aerial footage of Inis Oírr.

As cars are not allowed access to the Islands the best way to get around is on foot or bike hire. With very few cars the islands are unspoiled and unpolluted, very rare and refreshing nowadays!  There are Bronze Age and Iron Age forts on the islands.  The most prominent of these forts sits on the edge of a cliff on Inis Mór at a height of 330 feet, it towers over the Atlantic ocean.   It's a spectacular view-point.  The islands are also famous for the traditional Aran jumper (Geansaí Árann in Irish), it's made from 100% sheep's wool and is an off-white colour. A warm keepsake from the islands and a forever memory of your trip to Ireland.

The Blasket Islands are without a doubt something that have to be explored while in the Dingle Peninsula.  The islands were inhabited up to 1953, to visit them today however, it looks like they have been abandoned much longer than and are now home to hundreds of rabbits!  There are 6 islands in total with the largest one named the Great Blasket Ireland.  The beach on this island is the most beautiful and can only be described paradise. With white sand and clear waters it is one of the most unspoiled beaches in the world.  You will never forget this experience on a deluxe Irish vacation.

The Skellig islands were formed during a period mountain formation some 374-360 million years ago off the coast of county Kerry next to the Blasket Islands. Skellig Michael towers 714ft. above sea level. On the summit of this fascintating rock you will find a spectacular well preserved sixth century monastic settlement. A visit to this popular tourist attraction may well be the highlight of your vacation to Ireland.

Achill Island is found in Mayo, and home to the magnificent Keem Bay. It is an island that is practically uninhibited.  This means it's one of the most unspoiled, picturesque bays in Ireland. The fine sand beach and clifftop walks make this an escape from the everyday busy lifestyles and an Irish trip to remember.  Keem Bay is also a popular fishing location and Achill's famous shark fishing industry.

Clare Island s a mountainous island beside Clew Bay in County Mayo, west of Ireland. Clew Bay ,according to tradition, has 365 islands – one for every day of the year! There is much to do on the island it has a blue flag beach, a castle, an abbey, a lighthouse, a tower and various Bronze-Age sites. There are also 2 pubs on there offering traditional music and plenty of craic!

Valentia Island is one of the most westerly points in Ireland.  It is 11km long, 3km in width and is southwest of county Kerry, adjacent to the famous Ring of Kerry. With a population of over 665 to visit this community island is a balanced mix of development and traditional culture.  It is joined to the mainland by bridge via the Portmagee Channel means that your Irish personal chauffeur can drive you right to the island.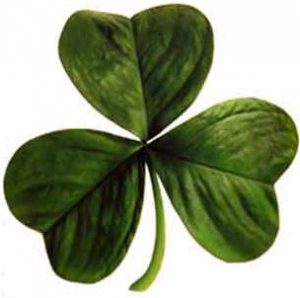 These Islands of Ireland are just an example of trip of a lifetime in Ireland that awaits you. If you are interested in an Irish Vacation Package and would like more information, please click on the Enquire button below:

Alternatively, if you would like to call us directly Toll Free from the US or Canada the number is 1 888 793 0416
All the best,
Mike Ryan
Have you checked us out on Trip Advisor yet? To have a look at what our guests have to say about our Customized Tours Ireland packages, simply click the Trip Advisor icon below: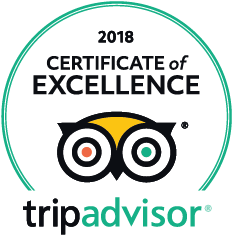 Why not check out our Social Media Page too for news, reviews and lots lots more…