Luxury Tours Ireland | Traditional Irish Food

Rich, lush green land, a mild climate and all that infamous rain! This is what makes Ireland a country rich in traditional foods. The main livestock bred in Ireland are cows (friesian, black and white), pigs and sheep. In fact there are more cattle than people in Ireland, 6.6 million! With grass growing ten month of the year to graze on this means that beef and dairy are at the top of the categories of food produced in Ireland. The main crops grown in Ireland are potatoes, wheat, oats and barley. These are the agriculture riches today in Ireland but in years gone by food was scarce (between a devastating potato famine and wars for land and freedom). Much of Ireland's traditional dishes are about using anything available and making a little go a long way. When you take a vacation to Ireland you will be sure to find a favourite dish, however, every Irish restaurant also serves a range of popular European dishes.

It comes as no surprise to see potatoes featuring as a traditional Irish food as there are more potatoes consumed in Ireland than in most other countries in the world! The potato does feature in most Irish meals. There are however variations of potatoes that are a unique Irish way of cooking them. When you embark on your tour of Ireland, make sure you ask in restaurants about the following: Boxty (this is a potato cake or potato 'pancake'), champ (mashed potato with scallions) or colcannon (mashed potato with cabbage).

Skirts and kidneys is the name given to a pork based white stew. The ingredients may not be appealing to everyone as 'skirts' are the trimmings from the diaphragm of a pig and the kidneys… well you can guess. It is all boiled in water together with potatoes and seasoning of salt, thyme, onions and pepper.  This may not be a dish you find on a luxury tour of Ireland! When visiting little villages and traditional pubs in Ireland ask about this dish, very few won't have eaten it.

A favourite in Ireland is bacon and cabbage. Bacon in this meal is not the typical streaky bacon or cut used in a fry or with pancakes. It is traditionally the pork shoulder or back and is very lean, it's similar to ham and would have been cured in brine over night. Again this dish is all boiled together for a few hours and typically served with carrots, boiled/mashed potato and white sauce (or parsley sauce.)

Corned beef is similar to bacon and cabbage, the substitution being beef. The beef is cured (corned) in brine overnight making it extremely tender. This dish is also boiled together with cabbage and served with carrots and potato. It is typically served with a tangy, mustard-based sauce.

Irish stew, this arguably is the most well-known and traditional dish in Ireland.  Any tour of Ireland must include a sampling of this culinary delight! There is much dispute about what meat should be used in a stew, some say lamb, others mutton and nowadays many use beef but what's forgotten is that's the whole point of a stew – use the ingredients that are convenient or economical for you. Here's what must go into a stew; potatoes, onions and water! The rest is up to you. Root vegetables are also used, parsnips, turnip and carrots. Everything is.. you guessed it.. boiled together for a few hours. The best part of an Irish stew? When made correctly and thick enough, once the dish is served you are also left with a delicious soup.

Here two items that are part of a dish in Ireland; black and white pudding. And what dish is that? Typically with a breakfast fry-up (sausages, bacon, eggs). The black pudding is made of pork sausage and pigs blood (it's true) and the white one is minus the blood. It is a strange addition to an Irish breakfast and stranger that they are called puddings. When on your Irish trip you will see this addition on every breakfast fry-up in Ireland.  Irish people typically believe their 'fry' is not complete without them! Black pudding in particular is becoming quite a delicacy around the world.

Sticking with tradition what would you have after these harty Irish meals? An Irish coffee (coffee, whiskey and cream) or Baileys (Irish cream liquer) can be enjoyed and sipped while waiting for a treat.
Barmbrack (in Irish: bairín breac) is a quick bread made with sultanas and raisins.  It is associated with Halloween and traditionally a ring is baked into the bread, whoever finds it is considered to be fortunate. Soda bread is similar to barmbrack and can be made with our without raisins.  It is not as sweet and would be eaten with butter or jam. Bread and butter pudding is a perfect treat to use up stale bread, layered and a mixture of eggs, sugar, cinnamon and milk poured over it before baking. Served with hot custard, delicious!
For any of these meals or treats in Ireland just ask your Irish private driver and you'll be pointed in the right direction!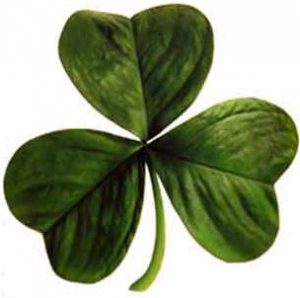 The Traditional Irish Food, meals and desserts are just some of the culinary delights that are waiting for you in Ireland. If you are interested in an Irish Vacation Package and would like more information, please click on the Enquire button below:

Alternatively, if you would like to call us directly Toll Free from the US or Canada the number is 1 888 793 0416
All the best,
Mike Ryan
Have you checked us out on Trip Advisor yet? To have a look at what our guests have to say about our Customized Tours Ireland packages, simply click the Trip Advisor icon below: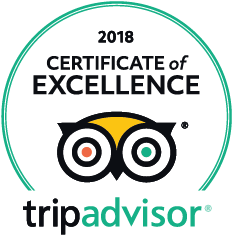 Why not check out our Social Media Page too for news, reviews and lots lots more…