Golf Tours Ireland |
The Year of Irish Golf 
Last year saw Irish golf is going from strength to strength and in particular in 2019 Executive Tours Ireland has had our busiest year to date. Irish golf has become very famous.  From Shane Lowry's big win in Portrush to the upcoming 2020 Pro Am in Adare Manor and now the Ryder Cup 2026 being hosted there. There are a lot of reasons to be celebrating Irish golf. Mike Ryan has put together some of our most popular golf courses to begin with on your golf tour of Ireland. Contact us if you would like more information about a bespoke golf vacation in Ireland. There's exciting times ahead for 2020…
Royal Portrush Golf Club
The first place we have to mention for Irish golf in 2019 is the Royal Portrush Golf Club. We were delighted that Irish man Shane Lowry won the 2019 Open, Portrush last hosted the Open in 1951. The now famous golf course is found in the fishing village of Portrush, in County Antrim in Ireland.  It was formed in 1888 it was only a 9-hole course, until 1889 when it was extended to the 18-course (Valley Course).  Then in 1929 another 18-hole course (Dunluce Course) was added by the renowned architect, Harry Colt. Everything you can expect to see on an Irish golf trip.
There is great excitement surrounding Adare Manor this year. As well as being popular Irish golf vacation choice it has been chosen to host the Ryder Cup 2026. The main anticipation in Irish golf this year is the return of the famous JP McManus Pro Am 2020, it is promising to be the golf event of the year and and you will certainly have a Irish golf vacation of a lifetime!
Adare Manor Golf Course
It is no surprise as Adare is home to the number one Golf Course in Ireland and world-renowned golf course architect Tom Fazio assisted with the new improvements during it's massive renovation. Every golfer's dream is to play the best golf courses in the world, then look no further than a golf trip to Ireland.
Here are some more golf courses to explore near Adare while you're in the area…
Dooks Golf Club
Found in County Kerry, in 1889 the original 9 holes were laid out in Dooks Golf Club.  It was unique as at the time it was one of only ten Golf Clubs in Ireland.  In 1899 the additional 9 holes were added, making Dooks the first 18-hole Golf Course in Kerry. As a 127 year-old Course has long contoured fairways and the Mc Gillycuddy's Reeks mountains to the east.  It is an enclosed links so wind speeds of other courses shouldn't effect play here.  However, this doesn't mean it's an easy course and still requires a skilled player to take it on.  It is traditional golf to a tee for a superb Irish golf tour!
Tralee Golf club
 It is located in Co Kerry, on southwest coast of Ireland. Tralee Golf Club was designed by the one-and-only Arnold Palmer. Surrounded by the Atlantic, Tralee offers breathtaking views on all sides. The area surrounding includes castles, distant islands, towering mountains and the famous beach that was featured in the film, Ryan's Daughter. Tralee Golf Course is considered a golfer's paradise, these stunning links represent a true challenge to veteran players and is widely hailed as one of the finest 18 holes during your golf trip in Ireland.
Ballybunion Golf Club
 It was founded 1893 and is home to a unique and challenging links course: the Old Course. Ballybunion has enjoyed welcoming international visitors to the Club for many decades, not only for the high quality of both courses but also for the club's facilities.
The Old Course is the original course at Ballybunion Golf Club and is classed as one of the best golf courses in the world. The first seven holes are a gentle learning curve, (then the layout can be quite challenging) it features narrow, contoured fairways that can be almost claustrophobic play on to the ninth, it becomes obvious why it is a luxury golf vacation spot and why it is ranked as one of the best in the world.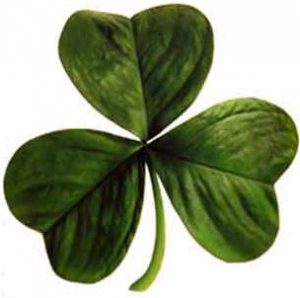 We can help you plan any part of your luxury vacation in Ireland and if you have any questions please do contact us and we'd be happy to help. If you are interested in an Irish Vacation Package and would like more information, please click on the Enquire button below.
All the best,
Mike Ryan
Why not check out our Social Media Page too for news, reviews and lots lots more…
Click Here to Enquire Now
We are pleased to accept these major cards