Chauffeur Tours Ireland | Tour Ireland's Capital: Dublin City
Dublin is a renowned cosmopolitan city in Europe and a popular tourist destination worldwide. Most importantly it's the capital of our beloved Ireland. What sets Dublin aside from other European cities is that although it's a very modern, diverse and bustling city, it's also steeped in history and culture. Dublin was one of the main stages of the 1916 Easter Rising and the Irish War of Independence, this now modern city has managed to still maintain it's Irish heritage.  All Irish tours with Executive Tours Ireland can include a trip to Dublin with your very own private Irish chauffeur in a luxury vehicle.
Dublin Castle
For a deluxe tour of Ireland you must visit a castle. For over 800 years Dublin Castle has stood in the heart of the city and was originally built on a Viking site.  It was used as a military fortress and the inauguration of the very first president of Ireland took place here (so did every one that followed). It is also used for State receptions and can be closed for Government business. Very little of the original medieval building remains above ground as most was destroyed in a fire in 1673.  However, the regal theme has remained consistent throughout and is a magnificent building to visit. On the grounds of Dublin Castle are the Dubh Linn (Dublin) Gardens and are said to be where the original Black Pool (Dubh Linn) lay of the namesake Dublin.  The style of the garden has a very celtic feel and is a peaceful open space.
Trinity College Dublin
A popular tourist attraction on any Irish tour is: Trinity College. It is recognised for its academic excellence world-wide, founded in 1592 it is Ireland's most prestigious universities. Up to the 20th Century men were the only scholars allowed entry to Trinity College, this changed in 1904 when women were admitted to the college as full members for the first time. The Long Room Library in Trinity College houses 4.25 million books and as a legal deposit library it's entitled to hold every publication of every book in Britain and Ireland. This impressive and lavish library must be a treat for all the scholars and academics who are fortunate enough to study there.  Discover Ireland and it's ancient history. The library is also home to the infamous Book of Kells.
Guinness Storehouse
The Guinness Storehouse, the home of Guinness, the beverage the Irish are known for.  In 1759 Arthur Guinness famously signed the 9,000 year lease for the storehouse. On your customised tour of Ireland a visit to the storehouse will give you the history of Guinness,show you how to pour the perfect pint (there's definitely a skill to pouring a guinness) and the best part; you can sample a guinness!
Kilmainham Gaol
Your private chauffeur in Ireland will escort you to Kilmainham Gaol (Jail). First built in 1796, it one of the largest unoccupied jails in Europe.  Public hangings used to take place in front of the prison but there were very few hangings from the 1820's onward.  However, many of the leaders of the 1916 Easter rising were executed in Kilmainham Gaol.  Seen at the time as a place of suffering and oppression it's no surprise that the jail was shut down as a functioning prison by the Irish Free State in 1924.  The restoration of Kilmainhan Gaol was completed in 1971 and opened to the public.
St Patrick's cathedral
St Patrick's Cathedral founded in 1191, is the largest church in Ireland and named after St Patrick, who baptised Christians nearby over 1500 years ago (and is celebrated on St. Patrick's Day). It's the National Cathedral of the Church of Ireland and major refurbishment took place in 1870's as it was feared the building was nearly collapsing. Jonathan Swift, author of Gulliver's Travels, was dean of Saint Patrick's Cathedral in the 1700s and he is one of many burials on site. Your driver guided tour of Ireland will bring you to all the must-see places in Dublin.
GPO Ireland
The GPO (General Post Office) in the capital is the perfect way to start your Private tour of Ireland, it is not just a post office it's a historical building steeped in Irish history.  It is an iconic building, 100 years ago during the 1916 Easter Rising it was used as the headquarters for the uprising's leaders.  This rebellion changed the course of Irish history and eventually led to their independence from English reign. It is a beautiful 200 year old building and is still operational as the headquarters of An Post (Ireland's Postal system).
Dublin is renowned for its' shopping experience, with popular streets like Grafton Street, Henry Street and William Street (and so many more), there are shops galore in the heart of Dublin City! With Market stalls on many of the older streets it gives a feel of traditional Dublin and the market stall workers can be heard throughout the streets, shouting about their best bargains. It is a taste of authentic bustling Dublin city life on your Irish vacation.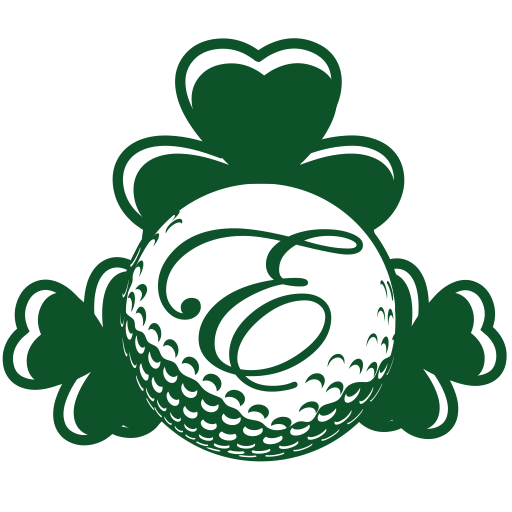 We can help you plan any part of your luxury vacation in Ireland and if you have any questions please do contact us and we'd be happy to help. If you are interested in an Irish Vacation Package and would like more information, please click on the Enquire button below. All the best, Mike Ryan.