Ireland Private Guided Tours | Future Trips to Ireland; FAQ's
These have certainly been unique times and the one thing we can take from the uncertainty is that we're all in this together. We have continued to work hard to adjust our guests tours of Ireland and look forward to welcoming them to our beautiful country a later dates. It's completely understandable that people have had many questions about what a trip to Ireland will be like going forward. We've put together topics that we'll cover to the best our ability and if you have any other questions then please contact us.
How has Ireland dealt with Corona Virus?
Ireland reacted very quickly to the virus, schools, many businesses and pubs were shut down the day WHO announced a pandemic. A few days later the whole country went into lockdown and rolled out nationwide testing immediately. This has meant that Ireland suffered much fewer losses of life and positive corona virus cases compared to other countries in Europe.  It's neighbour, the UK, was slower to react and even though it's a much bigger country (thirteen times the population) the losses there from corona virus were 228 times that of Ireland. The situation continues to be carefully and cautiously monitored in Ireland but we can say with confidence that numbers have greatly fallen and businesses are slowly reopening.
What Effect has the virus had on business in Ireland
As with all countries around the world, tourism shut down in Ireland. Flights went into lockdown and tours/sightseeing was prohibited. Tourism without a doubt has taken a massive hit worldwide and how quickly it bounces back will depend on each individual country. Now comes the slow return and reopening with flights commencing again. We are thankful that the spread of the virus in Ireland was relatively controlled and there's every reason to optimistic that the tourism season in 2021 will be busy. We already have many weeks booked out for next year.
Will Tours of Ireland be different?
The great thing about Ireland is the many outdoor spacious areas outside the cities. Sometimes you can walk for miles and not encounter anyone. All reopening of tourist buildings or areas will happen over time with public safety in mind and social distancing.  We expect once indoor areas open they will be advising that people wear face masks. There will be a few changes in place from the way we toured in Ireland but all will be from the point of view of safety. We are a bespoke Irish tour company so generally our tour groups are small and we never mix the groups, you will always remain with the friends and families you have travelled with and of course your friendly Irish chauffeur to guide you. Nothing has changed with Executive Tours Ireland, it is your tour and your itinerary.
Will Golf Tours Change in Ireland?
Similar to our sight-seeing tours, golf tours in Ireland are bespoke and you will remain with the group of friends or family members you have travelled with. Golf courses have opened again in Ireland and it really is the perfect space to practise social distancing. There are few minor changes like keeping your golf balls, equipment etc but nothing drastic and generally just extra hygienic.  The beauty of playing golf outdoors is it's considered one of the safest places to be at the moment. Golf can be a very solitary sport and has always had much of the social distancing in place. The Irish golf courses have had a chance to keep their stunning greens in beautiful condition and are ready for tourists to return.
What kind of Transport can I expect? Is it shared?
At Executive Tours Ireland we never transport our guests with other guests, you get your own vehicle. If it is a full tour of Ireland with different destinations then the same driver and vehicle remains with you. We always have our vehicles thoroughly cleaned and disinfected after every use. Depending on the size of your party we have the luxurious S Class Mercedes Sedan, V Class Mercedes and 12 seater Mercedes, all top class spacious vehicles.
 To cope with the delayed season, many people have moved their trips to Ireland at a later stage and we are delighted to say we have needed to purchase brand new vehicles. Arriving soon, we have a Luxury S Class Mercedes Sedan, 2 Luxury V Class Mercedes and a Luxury 12 seater Mercedes. Who will be our first guests to travel in the new additions?!
Will I be offered the same Accommodation?
We have remained in contact with all the top luxury accommodation we use for our guests. They are looking forward to reopening shortly and putting in great efforts to be Covid-19 certified in regards to cleaning and disinfecting. These hotels and castles are of the highest quality, they have always had superior cleaning and disinfectant regimes. So far our guests who have moved their dates have been given the same accommodation previously booked (or better!). We do recommend that you contact us as soon as possibly if you are planning to book for 2021 as it seems everyone is keen to travel again and accommodation is filling up fast.
These are the main questions we have come across but again if you require any further information then please do contact us. We are looking forward to meeting friends old and new again to Ireland. There will be special attention as always with every tour to make your trip to Ireland one you'll never forget.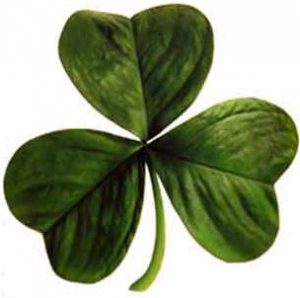 We can help you plan any part of your vacation in Ireland and if you have any questions please do contact us and we'd be happy to help. If you are interested in an Irish Vacation Package and would like more information, please click on the Enquire button below.
All the best,
Mike Ryan
Why not check out our Social Media Page too for news, reviews and lots lots more…
Click Here to Enquire Now

We are pleased to accept these major cards