Golf Vacations Ireland | Southwest Ireland Golf Trip of a Lifetime
Executive Tours Ireland are looking forward to escorting you on an Irish golf trip to luxurious golf in the Southwest. You will discover the best of golf in Ireland. All our tours, comes with an Irish private chauffeur to safely transport you to each golf course and back to your luxury accommodation in first class comfort. Prepare to experience some of the best golf in the world… the Irish way!
Lahinch Golf Club
Founded in 1927, Lahinch Golf Club is one of the oldest golf clubs in Ireland and a wonderful place to begin a customized golf tour of Ireland. The Old Course is designed by Tom Morris/Alister MacKenzie and is the St Andrews of Ireland. It looks out on the Atlantic Ocean and is taxing to play when blustery winds come in off the Atlantic. The Old Course exudes a feeling that cannot be compared anywhere on earth. Your personal Irish driver will be waiting for you and ready to transfer in luxury back to your accommodation after a long day on the golf links.
Ballybunion Golf Club
The Ballybunion Golf Club has the most formidable sand dunes in the country. There's a thrilling challenge in store for you here, the ultimate test of golf. This seaside town of Ballybunion provides an ideal setting for a golf vacation in Ireland. The original Old Course is classed as one of the best golf courses in the world. Playing along the course you see the man-made and natural features like narrow, contoured fairways and rolling dunes. It becomes obvious why it is a luxury golf vacation spot in Ireland and ranked as one of the best in the world.
Trump International Golf Links
For a truly amazing Golf Trip in Ireland, Doonbeg Golf Club is the place to go. Doonbeg Golf Club was purchased by President Donald Trump in 2014 for an estimated €15 million. Trump aimed to turn Doonbeg into a "truly iconic" golfing resort and it hasn't disappointed. You will relax and play golf be at ease knowing that the non-golfer's will be sight-seeing for the day with their Irish private driver who will escort them back for evening time at the luxurious resort.
Old Head Golf Course
Extending over 2km out onto the Atlantic, the Old Head Golf Course rests on 7220 acres of land and is located in Kinsale, Co. Cork. The course was originally designed as a walking course and though challenging this is still encouraged today. The dramatics surroundings of clifftops, makes this a very memorable golf tour in Ireland. It has been labelled 'one of the most beautiful Golf Courses in the world' by the PGA advisory board. The whole course gives astonishing panoramic views of the Atlantic and give the feeling of playing on the gigantic sea. It is a much sought-after golf experience by players throughout the world.
Tralee Golf Club
Tralee Golf Club is surrounded by the Atlantic Ocean and the area is surrounded by Castles, distant islands and towering mountains. Tralee Golf Club was Palmer's first Irish adventure into golf architecture and was officially opened to critical acclaim in 1984. There are very few links that grab your attention the moment you see them; Tralee golf course is one of those few captivating golf courses in Ireland.
Adare Manor Golf Course
Adare Manor Golf Course is a very popular Irish golf vacation choice. It is home to the number one Golf Course in Ireland and world-renowned golf course architect Tom Fazio assisted with improvements when it recently closed for renovations. Adare Manor opened it's doors again in 2017 and there is only one word to describe the multi-million euro investment by JP McManus….. luxury.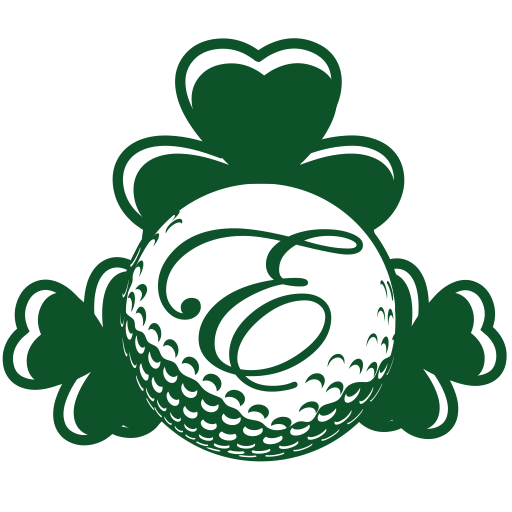 We can help you plan any part of your luxury vacation in Ireland and if you have any questions please do contact us and we'd be happy to help. If you are interested in an Irish Vacation Package and would like more information, please click on the Enquire button below. All the best, Mike Ryan.