Wedding Cars for your wonderful day
On the most memorable day of your life, add that little extra bit of style and a touch of luxury to your journey to and from the ceremony with one of our sleek Bentley's or Mercedes.
Your Wedding car will, of course, get you to and from the hotel and to the church, but why not choose one of our private chauffeurs?  They have over 10 years experience of making sure your day goes off with a hitch.  All you need to do is relax in our crafted leather seats and let our experienced chauffeur get you to the church on time.
The Bentley Flying Spur
The choice of wedding car is just one aspect of your special day and the service a chauffeur provides is just as important.  Our friendly highly experienced chauffeurs will ensure that you arrive relaxed and on time.  Our private drivers will also work with your photographer to get those must have shots of you arriving, with your bridesmaids, and use the car as backdrop for wedding portraits before and after your ceremony.
Image Courtesy of www.diseno-art.com
The S class Mercedes
The Mercedes-Benz S-Class, German for "special class", is the flagship car,  produced by the best in German automotive luxury and class.  If you are planning a wedding, then this is the must-have vehicle to carry your bridesmaids safely to your side, in the style and beauty your day deserves.  Packed full of features for the journey the S- class has served as the top model for Mercedes for over half a century in almost every country in the world.  As standard the s- class is equipped with huge leg room, a privacy screen in rear window, rear vanity mirrors, climate control air conditioning, rear facing DVD screens and so much more to ensure you are as relaxed as possible for you day.
Image Courtesy of www.gmotors.co.uk
Our Wedding Cars are available all year round and our most popular car for the Bride is; the Bentley Flying Spur in matching silver with our s-class Mercedes.  Bentley specialize in luxury wedding vehicles and we can make your day extra special with a stylish and luxurious bridal car.  The interior of a Bentley is full of luxury features, from genuine hand made leather to top-of-the-line technology, with a touchscreen system to control the telephone and navigation, plus the rear seats have two DVD players including USB ports, two 10-inch LCD screens and an internal WI-Fi hotpots for Internet use.  This is just some of the many reasons why couples arranging their wedding come to us because they are assured of a wonderful,relaxing journey and a entrance that will make heads spin.
If you are interested in a chauffeur service and would like more information, please click on the Enquire button below:

Have you checked us out on Trip Advisor yet? To have a look at what our guests have to say about our Customized Tours Ireland packages, simply click the Trip Advisor icon below: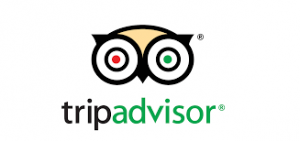 Why not check out our Social Media Page too for news, reviews and lots lots more…